BEREA, OH – Baldwin Wallace University will be holding an art exhibition titled "Eighty-Six Reasons (for Asylum Admission)" at Fawick Art Gallery, located in Kleist Center for Art & Drama. The exhibition will commence on Aug. 30 until Sept. 24 with the opening reception on Sept. 10 from 5 p.m. – 8 p.m.
The exhibition will display the artworks of Kimberly Chapman, an Ohio-based artist who also graduated from the Cleveland Institute of Art in 2017. Through the theme, Chapman is trying to describe the situation of women when sent to the asylum, misdiagnosed, and received inappropriate treatments.
In the Victorian era, there were many women sent to the asylum for strange reasons. Behavior that was deemed a little too strong can be used as a reason to send women to asylum, such as chattering with fellow women, grieving, demotivation in doing domestic chores, and even as simple as novel reading.
"Early asylums were brutal places, especially for women," Chapman stated. Chapman explained that it was used to keep opinionated and troublesome women in line and obedient.
Chapman will deliver the described tragedy with sculptures and pictures. There will be sculptures that pose as restrained women, women with melted gold face masks that were meant to cover their thought, speech, and vision.
There are also sculptures that show trophies awarded to the infamous physicians at the time who have caused death and pain to their misdiagnosed and inappropriately treated patients. Along with other sculptures that show the objects and misfortune related to the situation.
The exhibition will also display pictures where Chapman posed as the woman who will be admitted to or has already experienced the asylum. Chapman used various costumes, props, and hairstyles to create resemblances of women in the 1800s. The pictures will show reasons that were considered enough to send women to asylums.
Kimberly Chapman is known for bringing women-related topics such as domestic abuse and silencing women to her artworks. More of her works can be seen at kimberlychapmansculptor.com. Information about the exhibition can be gained at fawickgallery.com/project/86-reasons-for-asylum-admission/.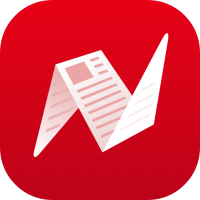 This is original content from NewsBreak's Creator Program. Join today to publish and share your own content.