KELLEYS ISLAND, OH – If you're up for some outdoor and island-exploring activities, you must consider visiting Kelleys Island, an island as well as a village that is located in Lake Erie, north of Sandusky.
The island offers numerous enjoyable and relaxing activities for visitors to participate in. Here is a little list of what to do when you're visiting Kelleys Island.
One of the most relaxing and healthy activities is riding a bicycle. There are many bicycles rental available for you to explore Kelleys Island in a relaxing way. Go to the northern end of Division Street, close to the State Park to find the rentals.
Another must-try activity while on any island is to scuba dive. What makes Kelleys Island different from islands in general, is that it has around 1700 shipwrecks with 50 of them placed under the water circling around Kelleys Island. The shipwrecks would not survive if it's not because of the fresh lake water that helps to preserve them. The island allows visitors to dive and snorkel from its shoreline.
Kelleys Island has two places for you to satisfy your fancier desire such as wine tasting, Crooked Tree Vineyard, and Kelleys Island Wine Co. Both wineries have their own vineyard which they utilize to grow grapes and handcraft the wine.
Crooked Tree Vineyard is located at 715 E. Lakeshore Drive, and the tasting room opens every Tuesday from 6 p.m – 9 p.m., and 2 p.m. – 6 p.m. on Thursday, Friday, and Saturday. As for Kelleys Island Wine Co., it is located at 418 Woodford Road and is available to visitors every Monday to Saturday from 12 p.m. – 10 p.m and 12 p.m. – 8 p.m. on Sunday.
If you're visiting in May, you might be lucky enough to enjoy the vibrant lilac field at the south side of Ward Road, east of Division Street. You can enjoy the lilac trail while taking pictures or simply walking with your friends.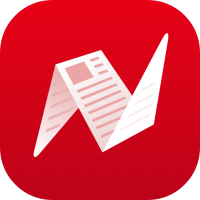 This is original content from NewsBreak's Creator Program. Join today to publish and share your own content.