CLEVELAND, OH – Who doesn't know this delicious specialty of Japan? Sushi has always been included in the options for snacking or even as a main course as it serves you the combination of carbs, crunchy vegetables, and fresh fish. Even so, is Sushi good for our health? Cleveland Clinic's dietician, Maxine Smith, RD, LD, came to the rescue with an explanation for you.
According to Dr. Smith, Sushi contains various nutrients such as carbs, antioxidant, fat, protein, and even fat-soluble vitamins like B12 and K. She advised us to choose a Sushi serving that use type of fish which contains omega-3 fats such as salmon, tuna, mackerel, and eel.
Omega-3 fats help you to avoid cardiovascular diseases and blood clots. Even so, Dr. Smith also warned you to check the fish as a particular type of fish contains mercury, a toxic metallic chemical.
As for the rice, Dr. Smith recommended looking for Sushi with brown rice or a whole grain type as it has more benefits than a processed one. Seaweed and wasabi additions when eating Sushi will help to give antioxidants to our body. "And if you add up different sources of foods that have antioxidant properties and anti-inflammatory properties, you can do your body good," she explained.
Even so, there are certain additional ingredients that you should avoid while eating Sushi as it causes more harm than good. Mayonnaise and cream cheese can be found in Sushi variants, yet it contains saturated fats that might harm your heart.
Tempura is a delicious addition when enjoying Sushi, but we all know that fried foods are known for being unhealthy. "You can easily add 100, maybe 200 extra calories by frying the fish and then adding mayonnaise and sauces," Dr. Smith added.
Dr. Smith recommended ordering a simpler variant of Sushi as it contains healthier ingredients. "A simple roll is very low in calories. It could be equal to a light meal, so you're talking about 300 calories or so," stated Dr. Smith.
The healthier Sushi options that you can order are Hosomaki rolls, a combination of rice, fish, and veggies or pickled radish wrapped in seaweed; Sashimi, a sliced fish which usually uses tuna, salmon, eel, mackerel, or yellowtail; and Naruto rolls, a fish or veggies wrapped with cucumber.
"Sushi can be a very healthy, green type of food — if ordered simply," Dr. Smith stated.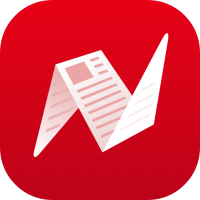 This is original content from NewsBreak's Creator Program. Join today to publish and share your own content.