ATLANTA, GA – Japanese wagyu beef is popular for its beautiful marbling and how it practically melts in your mouth when you take a bite. The cows are nurtured with a special type of diet to make their meat into the premium quality it is known to have today. If you're looking for a place that serves the best wagyu, here are three recommendations we have for you.
Bones
3130 Piedmont Road NE / 404-237-2663 / website
Founded in 1979, Bones has made a name for itself as one of the best steakhouses in Atlanta. They serve a wide variety of meats from prime beef to fresh seafood as well as regional Southern specialties. Their wagyu menu is served at 8 oz for $138 that is cooked to perfection. Despite its pricier value, the wagyu strip has become a local favorite for its consistent flavor. They are open every day from 5:30 p.m. to 9 p.m.
Nakato Japanese Restaurant
1776 Cheshire Bridge Road NE / 404-873-6582 / website
This authentic Japanese restaurant is sure to give you a dining experience like no other. Come over with your friends and family and gather around a marble table as you watch the chef cook your dishes in front of you. Ordering their Wagyu Beef Ishiyaki Style will not only give you the most delightful you've ever tasted but also a one-of-a-kind dining experience by grilling your own meat. Nakato is open every day from 4 p.m. to 9 p.m.
Chops & Lobster Bar
70 West Paces Ferry Road / 404-262-2675 / website
As a member of Buckhead Life Restaurant Group, Chops & Lobster Bar is dedicated to serving you the highest quality dishes. Their A5 Miyazaki Wagyu is sold at $34 and is available in 4 oz, 6 oz, and 8 oz weights. Due to the A5 wagyu's intricate fat marbling, this small steak is guaranteed to melt inside your mouth on the first bite. They are open every day in the evenings from 5:30 p.m. – 9 p.m. and on weekday afternoons from 11:30 a.m. – 2:30 p.m.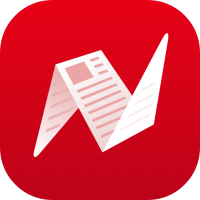 This is original content from NewsBreak's Creator Program. Join today to publish and share your own content.