ATLANTA, GA – There's nothing like sliding into booths or sitting down at the Formica counter as you watch the cooks prepare a big, bountiful breakfast. Having your coffee refilled at the right time with the right amount is an experience you can't find elsewhere.
Here are three of the best diners we recommend you try out while in Atlanta.
Thumbs Up Diner 573 Edgewood Avenue SE / 404-223-0690 / thumbsupdiner.com
When dining at Thumbs Up, you definitely want to try their French Toast and the Skillet Heap, which is a combination of sauteed mushrooms, bacon, and vegetables topped with eggs of your choice and toasted bread of muffin. They have multiple franchises all over Georgia so even when you're not in Edgewood, you might still have a chance to dine at Thumbs Up. They are open every day from 7 a.m. to 3 p.m. on weekdays and from 8 a.m. to 4 p.m. on weekends.
Marietta Diner 306 Cobb Parkway S. / 770-423-9390 / mariettadiner.com
This 24-hour diner is known for its large portion size and homey atmosphere. Despite having their menus divided into breakfast, lunch, and dinner times, all their menus are available to order all day long. When you visit, make sure to try out their Spinach Pie, French Toast, Greek Salad, or the Matzo Ball Soup. Be prepared to bring a bit more money, though, because prices range from $20 to $40 per meal, drink, or dessert.
Landmark Diner 3652 Roswell Road NW / 404-816-9090 / landmarkdiner.com
Just like Marietta Diner, Landmark Diner is open every day for 24 hours. It's a great place to get early morning breakfasts or after-hour meals. With a retro interior design, Landmark will definitely make you feel cozy when you visit. They have a wide variety of conventional American, Greek, and Italian food such as Veal and Chicken Parmesan, Beef Gyro, Pastrami Reuben, and all kinds of pies and moist cakes.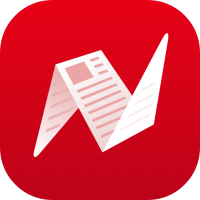 This is original content from NewsBreak's Creator Program. Join today to publish and share your own content.