ATLANTA, GA - Who doesn't know pancakes? Of course, this one name is familiar to our ears and is easy to find anywhere. But lately, there is a new dessert called souffle pancakes from Japan and has a similar look to pancakes. The souffle pancake is slightly different from the classic pancake because of its thicker shape, but the texture is lighter and fluffy.
For those of you who are curious, we have listed the three best places you can eat souffle pancakes.
1. Canoe
Location: 4199 Paces Ferry Road, SE
Open Hour: Everyday 10.30 AM - 10 PM
Contact: 770-432-2663
Souffle pancakes in Canoe can be served sweet or salty. For the salty variant, you can order the Bacon and Egg menu, while for the sweet you can order their best seller menu, Chizu Boba which consists of fluffy pancakes with savory cream cheese toppings and chewy boba granules. This delicious taste makes Canoe outlets always crowded every day, even you have to wait for a list if you want to eat here
2. Highland Bakery
Location: 655 Highland Ave. NE, Suite 10
Open Hours: Everyday 7 AM - 5 PM
Contact: 404.330.8922
This restaurant provides six choices of Japanese-style pancakes, which are matcha, peach, banana, Canadian, apple cinnamon, and blueberry pancakes. That said, Highland uses butter from Australia, organic honey, and dough made from 20 ingredients. The shape of the pancake is more like a pancake soufflé printed with a ring so that it is cylindrical and neat. As for the matcha, tender and soft pancakes with green tea flavors are given red bean toppings, yam puree, honey flush, and garnish yam chips.
3. Le Petit Marché
Location: 1984 Hosea L. Williams Dr. Ste
Open Hours: Everyday 8 AM - 3, PM
Contact: (404) 371-9888
One of the recommended variants is tiramisu. Two fluffy pancakes are stacked, topped with tiramisu cream, then given a sprinkling of coffee grounds. Moms can taste the sweet and bitter combination of cream and coffee in these soft pancakes. Tiramisu Souffle Pancakes are served with tiramisu syrup that can be poured according to taste.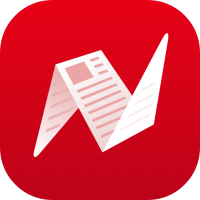 This is original content from NewsBreak's Creator Program. Join today to publish and share your own content.