ALLIANCE, OH – Staying in your home for a long period of time might be comforting for most people. But for some others, it could be frustrating and might feel as they were trapped.
But, whenever you are bored and happened to be in Alliance, take some time out and visit these recommended places in the carnation city. From outdoor setting greenery to indoor setting full of history, here are three places you have to pay a visit in Alliance City.
1. Beech Creek Botanical Garden & Nature Preserve
11929 Beech St NE, Alliance, Ohio 44601.
Beech Creek Garden is an outdoor site like most gardens with many activities to offer for all ages. The mission of Beech Creek is to encourage interaction for people and nature, which can be beneficial to mental health and physical wellness.
Beech Creek Garden has picnic areas, hiking trails, Wildlife Observation Deck, Butterfly House, and more. You can participate in events and workshops that commence through the year, such as Christmas at Beech Creek and Summer Adventure Camp. They open from Monday – Saturday at 10 a.m. – 4 p.m. and 12 – 5 p.m. on Sunday. The price ranges start from $6 per person with 0-2 years old child to have a free entry.
2. Glamorgan Castle
200 Glamorgan Street in Alliance, Ohio.
Experience a medieval sensation through a unique castle located in Ohio. The Glamorgan Castle was originally a residence for Col. William Henry Morgan in 1904. He used it until 1964 where it functioned as a corporate headquarter for Alliance Machine. Its function was again switched as a school building, purchased by Alliance City Schools in 1973 until now, where it stands as the administrative office for the school.
The castle allows public tours with $10 entry and is free to children under six years old. The earnings will 100% benefit the renovation of the castle. Keep in mind that the tours will include a lot of steps and it lasts for an hour.
3. The Troll Hole Museum
228 E Main St, Alliance, Ohio 44601.
This museum offers a whimsical and unique experience, unlike other museums commonly. The Troll Hole Museum is a place with collections of Troll characters by DreamWorks offered in various activities such as funny guided tours, educational and interactive activities, and a café to take a break and have a cup of coffee.
The museum offers fourteen rooms to be visited and enjoyed. Both onsite and online tours are offered with ticket prices ranging from $6 to $10.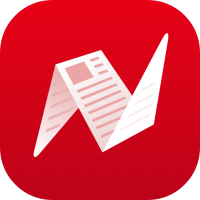 This is original content from NewsBreak's Creator Program. Join today to publish and share your own content.