WOOSTER, OH – COVID-19 affects our physical health and our psychological health by giving us stress and anxiety from the news that revolves around us. The quarantine and restrictions are not helping as we feel like we're being kept in the house while reducing our mobility. The Cleveland Clinic's psychologist at Wooster Family Health Center, Susan Albers, PsyD, offers us tips to handle the emotional stress caused by the pandemic.
According to the Centers for Disease Control and Prevention study, conducted from August 2020 to February 2021, there is a 5.1 percent increase of adults suffering from anxiety or depressive disorder. Dr. Albers said that the pandemic worsened the situation in people with mental disorders. She also explained how the human body and mind are not made to handle long-term stress like in recent times.
According to Dr. Albers, we should try not to worry about the uncertain future. She emphasized the importance of living now to avoid stress and anxiety caused by things that are out of our control. "There are many things that are in our control, one is to get the vaccine, but you can also continue all of the safety protocols that you know offer protection," she added.
Dr. Albers recommended checking our mental health and talking about the stress to family, friends, or even a therapist. Taking a walk in outdoor settings also helps to handle stress.
"The vitamin D is really helpful for boosting your mood and immune system while also reducing stress hormones, too," Dr. Albers explained. Indoor exercise is a good alternative if going outside is not possible.
The next thing you can do is limit your news consumption. Dr. Albers advised checking the news when you're in a good emotional space. She also stressed the importance of choosing the kind of news you want to read.
Amidst the situation, Dr. Albers advised us to focus on the positives, avoid what can worsen our mind space, practice mindfulness and resiliency. Finally, she strongly advised us to ask for help when the feeling turns into chronic stress, which might lead to depression.
To schedule an appointment, visit the Wooster Family Health Center at 1740 Cleveland Rd. Wooster, Ohio 44691 or call at 330 287 4500.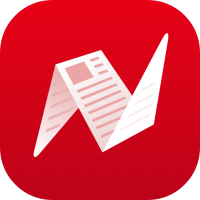 This is original content from NewsBreak's Creator Program. Join today to publish and share your own content.