HURON, OH – The City of Huron is one of the cities in Erie County, Ohio, that has a beautiful and scenic natural landscape, as it is located on the shoreline of the great Lake Erie. Delight your eyes and mind with these Huron's natural sites that you must not miss when you're around the area.
2715 Cleveland Rd. (US 6) Huron, OH 44839.
Sheldon Marsh attracts up to three hundred bird species and is the home for an assortment of vibrant wildflowers, thus the state decides for it to be a preservation site. To enjoy the utmost experience the marsh has to offer, visit in spring when the wildflowers are wildly blooming. You can also visit in the summer to find various species such as red-tail hawks, great blue herons, woodcocks, wood ducks, and many other songbirds.
Sheldon Marsh opens daily from 7 a.m. – 7 p.m. It has walking trails both grass and paved, restrooms, multiple spots to observe the wildlife.
1 Nickel Plate Dr, Huron, OH 44839.
Nickel Plate Beach is the largest natural site in Erie County that allows swimming activity. If you want to simply enjoy beachside activities, Nickel Plate can be put into your list of options. The beach offers a picnic shelter, benches, grills, and portable restrooms. Those who want to have a friendly match with their groups can also use the volleyball courts.
The beach opens from 7 a.m. – 9 p.m. and might change in national holidays. You should prepare a $6 cash parking fee per vehicle.
N. Main St. Huron, OH 44839.
The symbolic lighthouse in the City of Huron, the Huron Lighthouse belongs to the United States Federal Government. If you're looking for a place to unwind with background noises of rolling waves, seagull wails, and fresh air from the sea, this place would be perfect for you.
Though the lighthouse is not available for tours, you can still walk along the pier to take a close look at the building. The site is open daily as it is a public place for residents to fish, birdwatch, and simply relax.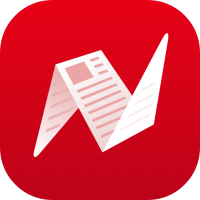 This is original content from NewsBreak's Creator Program. Join today to publish and share your own content.