CLEVELAND, OH – Researcher of Case Western Reserve University announced that one of its projects with Cleveland Clinic receives grant from one of the divisions in National Institutes of Health, the National Human Genome Research Institute. The researchers will be getting a three-year fund with a total of $1.77 million.
The team consists of a researcher from CWRU and Cleveland Clinic. The CWRU's researcher is Marsha Michie, an assistant professor at the Department of Bioethics CWRU School of Medicine. She works with Ruth Farrell, the vice-chair of clinical research at Cleveland Clinic OBGYN and Women's Health Institute.
The title of their project is called the "Framework for Advances in Reprogenomics Ethics & Regulation (FAIRER)." Through the project, Dr. Michie and Dr. Farrell are working to develop a framework that can aid and guide research projects in ethically and socially reproductive genomic interventions. The framework will be focusing on women participants and their potential children.
Dr. Michie expressed her concern on how pregnant women were not significantly included in research throughout history. She believes that the project that they are doing will help to build landmark work on the Second Wave Project, an initiative that focuses on exclusion erasure in research.
"Now, as research is just beginning on clustered regularly interspaced short palindromic repeats (CRISPR) and other genomic interventions in pregnancy, we need to think about how to do those kinds of research in ethically and socially responsible ways," Dr. Michie explained.
Dr. Michie also stated that genome and microbiome modification for women in their pregnancy would affect both the mother and the child. Thus, researchers need to understand the ethics and social aspects of the research while finding the balance between the risks and the benefits, as the effects will last for a lifetime.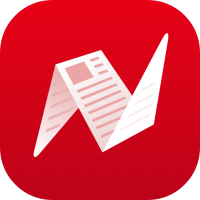 This is original content from NewsBreak's Creator Program. Join today to publish and share your own content.