CLEVELAND, OH – Frank G. Jackson, the Mayor of Cleveland City, appointed Lieutenant Colonel Terrel Pruitt as the new Commissioner of Division of Waste and administered the Oath of Office on August 19. The appointment is part of the staffing changes initiatives by Mayor Jackson in his final term as the Cleveland Mayor.
Terrel Pruitt is a Lieutenant Colonel for the Army National Guard while also acts as the Branch Chief of the Plans and Programs Division for the Construction Facility Management Office. He works to prepare, design, and oversee various projects around assets enhancement across the Ft. Ohio facilities.
Pruitt began his professional career as a Company Commander in the National Guard. Then, he worked as the Brigade Engineer Planner for Afghanistan deployment preparation. He continued his career as a Battalion Planner and Assistant Operations Officer. He assisted the Battalion Operations Officer in mission evaluation and technical planning.
In the following years, specifically in 2016, he served as a Civil-Military Affairs Officer, responsible for law enforcement and civil-military operations. Pruitt is equipped with leadership experiences, one of them being the Public Utilities Committee and Operations Chairperson.
Pruitt has numerous experiences where he was involved in operations planning. He acted as the Development, Planning, and Sustainability Committee, Finance Committee, and Rules Committee.
Before his recent appointment, Pruitt acted as the Assistant Commissioner for the Department of Public Works, which started in November 2018. He also represented Lee Seville, Lee Harvard, and Mount Pleasant Neighborhoods in the Cleveland City Council from 2008 to 2017.
Pruitt earned his Bachelor's Degree in Political Science at the Cleveland State University and proceeded to get his Master of Business Administration in Global Business Economics at the same place. He is also a listed graduate of the United States Army Command and General Staff College and a 2014 Class of Leadership Cleveland graduate at the Cleveland Leadership Center.
With his professional experiences and educational background, the City of Cleveland entrusts him as a Commissioner at the Division of Waste. He is one of the appointed city officials in Mayor Jackson's final term.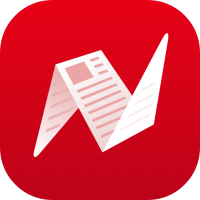 This is original content from NewsBreak's Creator Program. Join today to publish and share your own content.