Cleveland, OH - On Thursday, September 16, 2021, come to FWD Day + Nightclub for Rock and Rescue from 6:00 PM until 11:30 PM. The purpose of this event is to raise money for a charitable cause. Specifically, to benefit local and national organizations to fight against human trafficking.
The event will have several performances from Tyler Reid and also Tricky Dick and the Cover Ups. Here are the profiles of each performer:
Born and raised in the small town of Medina, Tyler Reid started playing music in 10th grade. He's inspired by musical legends such as George Strait, Vince Fill, and Stevie Ray Vaughan to name a few. Check his cover of Lynyrd Skynyrd's classic "Sweet Home Alabama by clicking here.
This group always ensures that their live presentation is unique, with a fast-paced, genre-spanning assortment of musical selections, a vibrant and dramatic light show, and a high-energy and entertaining performance from each of its four members (Doug, Jeph, Matt, and Tony). New songs are added each week, and a new playlist is made. Every show is special, and every performance is distinct. Check a compilation of their performance here.
The price for the pre-sale ticket is $25, while the general admission is $40. Since this will be a sold-out event, it is recommended to buy the ticket in advance. Aside from live music performance, there will be a cash bar, 50/50, dancing fun, and many more.
There are also more available sponsorship, VIP tickets, and more! Visit sponsor.rnrcle.com for more info regarding the event or contact Andrea at 440-554-1960 or andrea.timko@stasekgroup.com. Purchase the ticket by clicking here.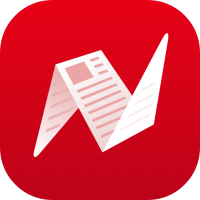 This is original content from NewsBreak's Creator Program. Join today to publish and share your own content.