Akron, OH - Are you bored with having breakfast or brunch in your home? If you live in Akron or the surrounding area, this is the chance for you to try out these great places. These restaurants serve brunch and breakfast menus as their primary concern.
The Blue Door Cafe & Bakery
This Cafe and bakery are located at 1970 State Rd Cuyahoga Falls, OH. They are a claimed cafe with a 4.5-star rating out of 829 reviewers.
It is said that The New York Times and Tripadvisor have both recognized the Blue Door Cafe & Bakery as having the most incredible brunch in Ohio.
The Blue Door Cafe & Bakery seems pretty unique in the hearts of locals. Since the Cafe consists of a group of dedicated young cooks and bakers that create world-class cuisine from scratch every day.
The Chef and Owner, Michael Bruno, made The Blue Door as of now. They can manufacture their own English muffins and don't need a freezer to prepare food ahead of time because they have the expertise to complete things that would overwhelm ordinary kitchen teams.
That all means their food is prepared with passionate feelings and fresh from the start. You can try out their impeccable food quality. They open every day from 8 AM to 2 PM.
The Blue Door Cafe & Bakery also provides a drive-thru choice with a special package menu prepared. Check out their website for other services and full menu.
Still close to the heart of Akron, Over Easy Morning Cafe is located at 135 East Erie St Kent, OH. This claimed Cafe is rated for a 4.5-star out of 93 reviewers on yelp.
Their specialties, of course, serve breakfast and brunch dishes. Over Easy Morning Cafe promised you that their place is a laid-back breakfast and lunch spot.
Why laid-back? Because they serve inventive twists on classics while maintaining a homey atmosphere. It's all the effort to make you enjoy eating at their place.
Their menus range from the favorites of the visitors to seasonal specials. You can easily find classic menus from morning tacos to exceptional seasonal specials like smoked meatloaf hash or rosemary chicken mac 'n cheese.
Over Easy Morning Cafe opens every day at 7:30 AM and closes for the day at 2:30 PM. If you want to grab a quick bite, there's also takeout and curbside service.
Check out their mouth-watering food, especially since their outdoor eating and patio spaces are now open. If you want to dine there, they strongly advise you to use the waitlist on their website to secure your ticket.
Nomz is easily the place that can give you breakfast and brunch in Akron. Located at 21 Furnace St Akron, OH, this Cafe has a 4.5-star rating out of 44 reviewers on yelp.
Visit them if you want to have an eventful breakfast and brunch. Especially since at NOMZ, you'll always find fresh, local fare that will make for a delicious breakfast or lunch.
Akron's claimed go-to-restaurant serves a wide range of made-from-scratch dishes crafted with fresh, locally sourced ingredients.
Nomz pays attention to details since they have plenty of vegan and vegetarian options. They would always cook with the freshest, seasonal ingredients for an explosion of flavor.
Their favorites menus are salads, soups, sandwiches, coffees, smoothies, egg sandwiches, and many more.
If you plan on eating breakfast and brunch, Nomz is open every day for you with a different operating schedule. You could check all of their information on their website.
Check them out because they have a happy hour discount and are memorable for all military, police, firefighters, and students given a 10% discount.
Flury's Cafe is located at 2202 Front St Cuyahoga Falls, OH. With a 4.5-star rating out of 101 reviewers on yelp, this is an affordable choice for you to have brunch.
Their specialties range from burgers to sandwiches. Flury's Cafe is a small diner suitable for you who wants a quiet dine-out or an outdoor breakfast.
Flury's Cafe's famous menus are eggs benedict, country fried steak, veggie omelet, stuffed french toast, chorizo quesadilla, eggs florentine, chicken fried steak, and breakfast quesadilla. It's all at affordable prices.
They open every Wednesday to Saturday, from 7:00 AM to 2:30 PM. Meanwhile, on Sunday, they open at 8:00 AM and close for the day at 2:00 PM.
For further information and menus, you can check Flury's Cafe on their website.
That's all spots you can easily choose to have your breakfast or brunch. Take care of yourself. Don't forget to have your meals and have your food delivered if you aren't feeling well.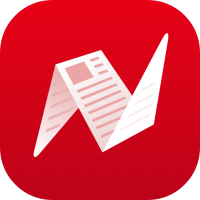 This is original content from NewsBreak's Creator Program. Join today to publish and share your own content.