Cleveland, OH - This is a recommendation for all of you Thai food lovers. These restaurants will make you crave their specialty Thai cuisine.
The first one is easily the famous Bangkok Thai Cuisine with a 4.5-star rating out of 347 reviewers on yelp. Located at 5359 Mayfield Rd Cleveland, OH, this restaurant offers no fees for their pick-up order.
Opened for business in 2003, this long-standing restaurant claims to be happy to provide the rich flavors of Thailand to the Cleveland community at Bangkok Thai Cuisine.
They offer you all of the classics, from Pad Thai to the Panang Curry. It's all available on their menu. The restaurant takes detail as well on the number of vegetarian options.
You have no worries about food poisoning because all of the cuisines are prepared with fresh ingredients. Bangkok Thai Cuisine also makes homemade sauces.
To round out your meal, they have a wide assortment of wine and beer. The restaurant will make sure to give you something extraordinary whether you are dining in their restaurant or order delivery for a relaxing night in.
If you want to eat at their restaurant, note that they have specific operating hours. Tuesday until Saturday with different periods. The first period is when they open at 11:30 AM and close at 2:30 PM. The next period is they open again at 4:30 PM and finally close for the day at 8:30 PM.
The following recommendation is for Ty Fun Thai Bistro. This bistro is located at 815 Jefferson Ave Cleveland, OH.
Ty Fun Thai Bistro has a 4-star rating out of 181 reviewers on yelp. The restaurant offers delivery service with a $0.99+ delivery fee. It's all a bargain for 60-70 mins food preparation and delivery.
The bistro has a wide range of menus. Their specialties are Spring Rolls, Veggie Spring Roll, Panang Red Curry Lunch, Prawn Rolls, and more. Check their website for a full menu.
They operate every day except on Monday. The operation hours are at 4:00 PM and last at 8:30 PM.
Located at 3710 Payne Ave Ste 106 Cleveland, OH, Map of Thailand is a claimed restaurant with a 4.5 rating out of 257 reviewers on yelp.
The restaurant claims to be thrilled to share their ideas with you and all of their customers since they have over ten years of experience cooking in the top restaurants. Map of Thailand's dedicated and caring staff ensures that you have a wonderful time with them.
You don't have to worry about the food because every component of every meal is prepared in-house. All of the sauces and noodles are proudly made with the finest ingredients. You will be offered fresh and healthy dishes.
Note that all of the dishes are vegetarian, vegan, and gluten-free. They offer you a chance to be perceptive and ask for their dishes' ingredients.
They pay so much attention to details. Whether you want to eat in or take out, they will pack your meals in such a way that you may enjoy the same high-quality food at your own home.
Check out their website for further information about them.
They open every day, except on Sunday. Map of Thailand opens at 12:00 PM and closes at 7:00 PM.
Banana Blossom Thai Cuisine
The last restaurant is Banana Blossom Thai Cuisine which is located at 2800 Clinton Ave Cleveland, OH. They have a 4-star rating out of 222 reviewers on yelp.
Come to their place because their restaurant is now open for dining. They are pleased to offer you a comprehensive selection of world-famous Thai delicacies.
They have an open kitchen, and they claim that you will enjoy the vitality and enthusiasm of their showcase kitchen at Banana Blossom.
Their specialties are Pad Thai, Spring Rolls, Spicy Pad Thai, Pot Sticker, more. For operation hours, they have periods of different operation hours each day.
Check out their menus and operating schedule on their website.
That's all the four restaurants with Thai cuisine as their specialty. Come dining to their place and try out as much Thai food as you like.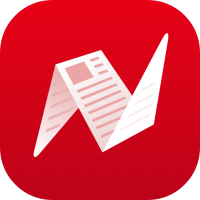 This is original content from NewsBreak's Creator Program. Join today to publish and share your own content.