CLEVELAND, OH – Please yourself this weekend with an Indian-inspired delicacy, the Spiced Chicken Skewers. In this recipe, Cleveland Clinic will give you their rendition of grilled chicken skewers with low calories and a kick of spice. This food can be added to your dish selection to accompany your favorite salad or vegetable dish.
Here are the ingredients you need to serve the dish:
One pound of ground chicken or turkey.
One cup of cooked quinoa.
Three strands of scallions, chopped.
One lemon, sliced into wedges.
One-fourth flat-leaf parsley, chopped.
One tablespoon of chopped fresh dill.
A half teaspoon of ground paprika.
A half teaspoon of ground cumin.
One-fourth of cayenne pepper.
One-fourth of ground black pepper.
One-fourth of kosher salt.
Once you prepare all the ingredients, follow these instructions to cook it:
Prepare a bowl of water to soak eight skewers in it for 20 minutes.
Get another large bowl, put the chicken or turkey, scallions, cumin, cayenne pepper, black pepper, quinoa, parsley, paprika, and salt into the bowl and mix them until the chicken or turkey and the spices become a mixture.
Divide the mixture into eight parts, place one of them in your hand palm and proceed to flatten it to make the shape of an oval patty.
Place a skewer on the patty lengthwise, close your hand to make the patty wrap the skewer. Make the size to be around 3-4 inches thick. Do with all the remaining mixture parts.
Heat the grill to medium-high.
Grill the skewers and turn each side for seven to eight minutes each. Grill until it is cooked and ready to be served.
Serve it with the sliced lemon and dill.
The portions of the ingredients will make four servings of Spiced Chicken Skewers with only 225 calories each serving. Each serving contains 0.5 grams of sugar, 3.3 grams of saturated fat, and 98.3 mg of Cholesterol suitable for those who don't want to ruin their diets.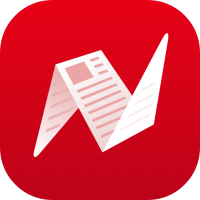 This is original content from NewsBreak's Creator Program. Join today to publish and share your own content.