CLEVELAND, OH — Who doesn't love chocolate? This food product is easy to find in various places here such as in shops, markets, supermarkets, and factories. If you're thinking about buying one, here are four recommendations for stores that sell chocolate in Cleveland.
Located at 2306 West 17Th St, Suite 4, Cleveland, Ohio 44113, this shop produces chocolates made from organic cacao. The product offered is Organic Handmade Chocolate Bars which consists of three variants, namely 48% Coconut Mylk Chocolate | Ghana, 79% Single Origin Dark | Haiti, and 60% Single Origin Dark | Belizean. Each of these products retails for $7.
The shop is open Tuesday - Saturday from 12:00 p.m. up to 6 p.m. To order, click https://www.levelandchocolate.co/s/order, or contact info@levelandchocolate.co for more information.
The next recommended place is Malley's Chocolates. You can visit the store at 13400 Brookpark Rd Cleveland OH 44135. This shop offers a wide selection of chocolate products such as milk chocolate, dark chocolate, truffles, gourmet bars, and more. You can check all the products at https://malleys.com/chocolate/.
This place is open Monday - Saturday from 9 a.m. to 6 p.m. For more information, please call (216) 325-5570.
Located at 2084 W. 25th St., Cleveland, OH 44113, this store offers some chocolate products such as Hand-Dipped Variety Chocolates, Chocolate Buckeyes 18 Count Box, and Chocolate Buckeyes 12 Count Box.
This place is open every day except Sunday, from 11 a.m. to 5 p.m. To order, please click https://shop.campbellssweets.com/cart, and for more information, please contact (216) 965-0451.
You can visit the store at 2285 Lee Road, Cleveland Heights, Ohio 44118-3447. This stop offers chocolate products with various flavors such as almonds, black walnut clusters, ginger, hazelnuts, lemon peel, assorted fruits & nuts, and more. In addition, this shop also offers chocolate products in special packaging for gifts or celebrations.
This place is open Monday - Thursday, from 10 a.m. to 7 p.m. and Friday & Saturday from 10 a.m. to 8 p.m. For further information, please call (216) 932-3200.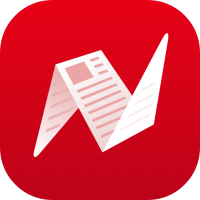 This is original content from NewsBreak's Creator Program. Join today to publish and share your own content.