Mansfield, OH - If you managed to snag one of the now-sold-out tickets to Inkarceration Fest at Ohio State Reformatory, you'll be able to see Beartooth perform. This band is going to perform to their fans at the three-day festival of heavy rock music, tattoos, food trucks, and prison tour on Sunday, September 12, 2021.
Formed in 2012, this band hails from Colombus, Ohio. Originally, the band was known as Noise but changed to Beartooth when Frontman, Caleb Shomo realized the name was taken.
Beartooth started as a one-man project for Shomo while he was in Attack Attack! and had no intention to play live. However, when he departed from Attack Attack!, he hammered on the project and was impressed that the band has grown beyond his wildest dreams and accomplished everything he had ever wished for.
Beartooth's music and message remain profoundly personal, even as the band has evolved to become a headlining festival act, hit Billboard's Top 25, blew the minds of SiriusXM radio, and has been nominated as well as won several awards like Metal Hammer Golden Gods, Kerrang!, and Loudwire Music Awards.
Over the past nine years, the band has written four albums such as Disgusting, Aggressive, Disease, and their most recent release, Below which can be listened to here. The current lineup consists of Caleb Shomo (Lead Vocals), Oshie Bichar (Bass), Connor Denis (Drums), Zach Huston (Lead guitar), and Will Deely (Rhythm guitar).
More info regarding Inkcarceration Fest can be checked by clicking this link. Or If you want to know more about Beartooth, go to their website here, their Instagram page, or their Youtube page.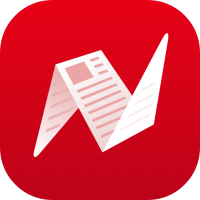 This is original content from NewsBreak's Creator Program. Join today to publish and share your own content.