AKRON, OH - Researchers team from the University of Akron conduct research on how to increase the strength and durability of aerogels material to support large loads.
The team consisted of Piljae Joo, Yimin Yao, Nicholas Teo, and Sadhan C. Jana, who found the inspiration to increase the durability of aerogels from a thing you wouldn't expect, Legos.
"We were inspired by the simplicity of Legos and used them as templates to develop load-bearing aerogel structures that are stronger and more durable," says Dr. Sadhan C. Jana, Associate Dean of Research in the College of Engineering and Polymer Science.
Aerogels are created by combining a polymer with a solvent to form a gel, and then removing the liquid from the gel and replacing it with air. This makes the aerogels very low in density and porous like Styrofoam, and in turn, made them a strong thermal insulator material. But the major weakness of this material is that they are unable to support heavy loads.
To compensate for the weakness, the researchers designed the aerogels to make them Lego-like in shape. The Lego shaped aerogels are made from polymer struts with the inside filled with aerogels. The modular shape of the bricks made the material stronger and capable of withstanding large amounts of weights.
"If an 8,000-pound elephant was standing on a 12"x16"x16" aerogel brick structure, it would not break," says Dr. Jana.
Currently, further research is still undergoing at Dr. Jana's on-campus laboratory. They also plan to develop the aerogel Lego design that will be used in packing materials for cryogenic thermal insulation.
"Now we can use our imagination to scale up depending on how big the application is, just by putting the Lego bricks together."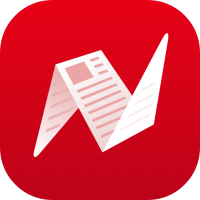 This is original content from NewsBreak's Creator Program. Join today to publish and share your own content.