CLEVELAND, OH - The City of Cleveland is opening a job position for an Airfield Training Officer. The salary range for this position is $55,000.05 - $70,000.00 per year. The vacancy of this full-time job will close on August 19, 2021, at 11:59 PM Eastern.
The Airfield Training Officer's main responsibility would be to provide ground vehicle operator training and airfield operations coordination services within the Department of Port Control, Cleveland Airport System (CAS), and develop a training program and method for the HR & OE Training and Development section. You will work under the supervision of the management.
The duties below are only illustrations of some of your works that may be performed during your duties. Other duties not included are not meant to be excluded if the works are similar.
Responsible for managing projects or program for a City department.
Supervise subordinate personnel.
Manage project or program's operating budget.
Review program policies and procedures and ensure the implementation.
Share project/program status and information to municipal officials and/or public and private entities.
Responsible for ensuring all training materials reflect current AC's and regulatory mandates
Develop curriculum and presentations reflecting industry standards and regulatory requirements.
Required qualification:
Possess high School Diploma or General Educational Development (GED).
Bachelor's Degree in Business/Public Relations/Administration or related field.
Minimum two years experience in program administration or related works and positions.
Able to operate a PC and Microsoft Office Suite.
Must complete a Transportation Security Administration (TSA) 10-year fingerprint-based Criminal History Records Check and employment background check and Security Threat Assessment.
Must be able to pass a pre-employment physical and drug test.
Possess a valid State of Ohio Driver's License is required.
If you are interested in applying for the position, visit governmentjobs.com and submit a copy of a valid photo ID and other required documents.
For more information regarding benefits and other work-related questions, please contact 216-664-2493.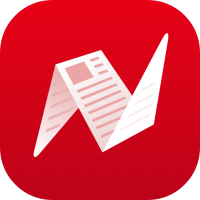 This is original content from NewsBreak's Creator Program. Join today to publish and share your own content.