KIRTLAND, OH - Feels Like OM Goat Yoga sessions on the farm are becoming increasingly popular among yoga devotees looking to add a new dimension of connection to their practice. This is an event where the participants will do yoga with goats and piglets to accompany them.
The idea is to bring a sense of fun to the class. There were men and women in the lessons and serious yogis and individuals who just wanted to sit on their mats and relax while holding a goat.
The event will be held at Feels Like Home Farm on Saturday, August 7, 2021, at 2 p.m. However, if you can't join on August 7, they will also have another event on September 25.
The event starts with half an hour of a yoga session. After the session ends, the other half will be on tour around the farm. All fitness levels are welcome. This event is good for yogis and yoginis interested in doing yoga in a different atmosphere and who want to play with the animals there.
There will be 20 mats available. However, it is important to bring at least one large towel to lay on the mat, as well as an extra towel in case of "accidents." Wear attire that is appropriate for a barn and the weather. There's a chance the participants will get messy, and a piglet may nibble or leap on the! Unless you want a haircut, keep your hair in a ponytail!
Before attending, participants should be aware that this event complies with Ohio Mandatory Guidelines. The rules are as follows:'
Participants that have covid symptoms will not be allowed to enter
Use of hand sanitizer is recommended when entering and exiting.
Masks are suggested for check-in and the tour.
All sessions will be held outdoors.
Due to the size of the tent, the class size will be limited to 20 individuals.
Mats will be put 6 feet apart before class.
Mats will be disinfected after each use, as is customary.
Tours will be split into two groups of ten people each.
Other than yoga participants, no other visitors will be permitted on the property.
Tickets are still available, and you can purchase a session by clicking here.
Please call Alissa at 440-724-5121 or email feelslikehome22@yahoo.com for more information about this or any of the farm's programs.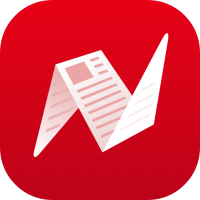 This is original content from NewsBreak's Creator Program. Join today to publish and share your own content.