KENT, OH - Kent State University has been awarded Best Employer for Women 2021 by Forbes and Statista in a nationwide ranking.
Currently, with more than 3,400 women employees, 58% of the university's workforce are women. Kent state rank 8 among 18 colleges and universities institutions included on the list.
Among the 300 organizations from across industries, Kent state rank at 57 in the nation on the Best for Employers for Women 2021 list.
"We are delighted to be recognized as a great employer for women," said Melody Tankersley, PhD, Kent State's senior vice president and provost. "Having worked at Kent State for nearly 30 years, I take great pride in how we support women and provide an environment for them to work, grow and thrive."
The rank was chosen based on an anonymous survey from 50,000 U.S. employees working at the company and institution on the list, with at least 1,000 workers within the U.S., and included more than 30,000 women participants.
There are four criteria to be included on the Best Employers for Women 2021 list: general work topics, topics relevant to women, indirect recommendations, and diversity among top executives/board.
"This award demonstrates the university's commitment to providing an inclusive environment for all," said Amoaba Gooden, Ph.D., Kent State's vice president for diversity, equity, and inclusion. "We greatly value the many women who are part of our diverse community and who are dedicated to serving our students every day."
Kent State continues its tradition to be consistent as a top employer in the nation. In 2020, Kent State received the first position in Northern Ohio and fourth position in the entire state of Ohio on the 2020 America's Best-in-State Employers list by Forbes and Statista.
Also in the same year, again for the ninth time, Kent State received the Great College to Work For award by The Chronicle of Higher Education and ModernThink LLC.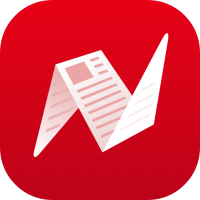 This is original content from NewsBreak's Creator Program. Join today to publish and share your own content.