CLEVELAND, OH — The Cleveland Public Theater, or CPT, is accepting applications for The Kulas Foundation Theater Composer Initiative, a yearlong fellowship program that provides early-career composers with first-hand experience creating sound design and music for theatre.
Under the direction of the show producer and director, composers and designers participate in a collaborative process to compose and produce original music for full shows and works-in-progress in CPT's Season, as well as learn about other aspects of the creative and production process of theater. Sound design options provide hands-on learning chances for composers.
The goal of the program is to considerably increase CPT's capacity for creating unique music and sound design, as well as to foster the development and emergence of local artists.
Both the Composer and/or Designer and Cleveland Public Theatre will retain copyright to composed materials developed via the Theatre Composer Initiative to ensure the development of work beyond this residency.
Composers and/or designers can expect to compose and produce original sound design and music for one full-stage production or work-in-development. They will also be expected to attend the meetings and rehearsals for each show. Furthermore, they will also be in charge of all sound design and composition activities, including recording, cue formulation, and cueing.
CPT may provide the Composer and/or designer a variety of different possibilities to expand their knowledge of theater and cooperation, such as shadowing experiences, workshops, internships, and forums. For example, they might be asked to work on a sound or music-related project for the theater, such as running sound for performance or assisting or producing specific music produced by others.
To apply for this position, applicants must be a resident of Northeast Ohio and currently are not a full-time student. They need to have considerable availability to work on major artistic projects and have experience in composing music for theatre, dance, or film. It is preferred that applicants have sound design knowledge and experience.
if you want to be considered for the Kulas Foundation Theatre Composer Initiative in 2021/2022, follow the application guidelines on CPT's website. Then, apply electronically to Cleveland Public Theater's Artistic Associate, India Nicole Burton (iburton@cptonline.org),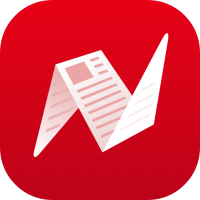 This is original content from NewsBreak's Creator Program. Join today to publish and share your own content.