CLEVELAND, OH – The Cleveland Institute of Art will be holding an exhibition under the theme 'Snickers That Turn Into Livable Joy', presenting works by the students and recent graduates from August 13 to September 12.
Paintings curated by Amani Williams, a curator of The Cleveland Institute of Art (CIA) '21, will be exhibited in the Ann and Norman Roulet Student + Alumni Gallery. A public event will be held alongside the opening of the 2021 Faculty Exhibition in Reinberger Gallery later on August 26 from 6.30 PM to 8 PM.
Artists featured in the exhibition include Ewuresi Archer, Sydney Nicole Kay, Crystal Miller, Kayla Sanford, Derek Walker, as well as Amani Williams herself. The featured works will portray the humor, wittiness, as well as criticism in which 'Snickers That Turn Into Livable Joy' itself tries to deliver. The word choice of 'snickering' is to express a mocking kind of laughter thrown to the exclusionary art historical canon.
Art in the history lens is generally directed and dominated by white figures which resulting in white supremacy in art history, overshadowed the roles of black, indigenous, and other people of color (BIPOC). When talking about art, history has always been antagonized with a humorous approach, for example in "Olympia" by Edouard Manet and "Liberation of Aunt Jemima" by Betye Saar. Other media like literature, audio, visual, and audio-visual have always been interested to use this approach to confront history.
The exhibition, on the other hand, tries to show a brighter side within the life of BIPOC communities in the years of the period portrayed the narrative. The term 'livable joy' is chosen to express the possibility of being happy in that period, not waiting to be validated and affirmed by institutions.
Works such as "Gem in I" by Derek Walker with the afro-futuristic style and "Free Forever" by Ewuresi Archer which tries to deliver a battle cry, will be shown in the exhibition. They hope that the curated works can offer a new side from the art historical narrative. The show is supported by Cuyahoga Arts and Culture.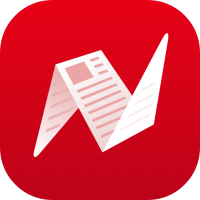 This is original content from NewsBreak's Creator Program. Join today to publish and share your own content.