CLEVELAND, OH - Hydroponic garden is an alternative solution if you have limited space for gardening or you don't like the idea of spending hours digging in the dirt. Here are the five things that you need before you start your Hydroponic garden.
1. The Hydroponic Systems
Hydroponic uses a water-based nutrient-rich solution to grow plants. The nutrient-rich solution will allow plants to receive vital nutrients directly while simultaneously having access to oxygen.
There are several different types of hydroponic systems available. Nutrient delivery can be achieved via multiple methods, including deep water culture, nutrient film technique, wicking, and more.
2. The Nutrients
To grow plants properly, plants require 17 essential elements. Hydroponic nutrients are simply a liquid or a water-soluble version of the elements delivered directly to the plant's root system.
Hydroponic plants need to get daily doses of nutrient solutions via an "ebb-and-flow" tray. The liquid nutrients are flooded into the tray several times a day then drained so that the roots can absorb oxygen. The nutrient solution is customizable based on the plants' needs.
3. The Hydroponic Medium
There are several types of hydroponic mediums, including leca stone, perlite, and coconut-based mediums. In most cases, it doesn't require you to use a specific medium, as long as it is inert - meaning it won't decay or break down quickly. You will need a porous medium that can retain necessary oxygen and proper plants growth.
4. The Light Sources
The type of lighting that is right for your use depends on a few factors, including the size of your hydroponic system and the plants you're growing. The light intensity may need to be adjusted depending on the stage of growth. The best thing about hydroponic lighting is that it can be customized to your specific needs using timers, ballasts, and reflector hoods.
5. The Plants
Once you have your hydroponic system up and running, you can grow any fruit, vegetable, or plant you like. Most indoor gardeners find that growth rates exceeding traditional gardening as long as the plants have the correct balance of light and other growing conditions maintained.
If you are looking for a place to start, head out to Indoor Gardens. This one-stop-shop is Ohio's largest hydroponics store has all of the essential things for you. Indoor Gardens first opened in 1992 on Indianola Avenue, Colombus, Ohio. The stores now opens in three different locations, Cleveland, Akron, and southeast Colombus.
Click here to find Indoor Gardnes near you today.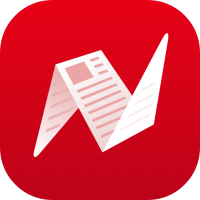 This is original content from NewsBreak's Creator Program. Join today to publish and share your own content.