ELYRIA, OH — Twenty-two students from Lorain County Community College have graduated from the Licensed Practical Nursing (LPN) program and they are now prepared to use their learned skills and abilities to serve those in need. On Monday, July 26, the graduates all participated in a nursing pinning ceremony.
According to Debbie Brown, coordinator of LCCC's LPN program, the LPN one-year technical certificate program is the best way to fo for students who are looking to build their career as an LPN or for students who want to kick off their journey in becoming a registered nurse or RN.
Marcia J. Ballinger, Ph.D., the President of LCCC, congratulated the graduates for having completed such a rigorous journey in their LPN program during a time when there's a high demand for healthcare workers due to the coronavirus pandemic. She furthered thanked the graduates on behalf of their community for giving help when it is most needed.
Some of these graduates are Raquel Torres, Otwan Gilbert, and Katryn Swiggett.
Torres comes from Elyria and she has worked for 11 years as an STNA, she aims to advance her nursing education and eventually earn her RN degree. Last year, she came into LCCC's LPN program and committed fully to the program. Her efforts earned her the Heart of Nursing Award given by the nursing faculty. This award, which includes a $500 scholarship, was created by Ballinger to honor her late mother who would have turned 92 on the day of the pinning ceremony.
Gilbert graduated from Lorain High School in 2015 and during his senior year, he was the cadet battalion commander. He chose the path to a career in health care after having lost both of his adoptive parents to lung cancer.
Having a goal of becoming a registered nurse, Gilbert understands that he needs a solid foundation to prepare for the RN program. He believes that the LPN program at LCCC has given him just that, and now he is ready to take the next step and take on the RN program.
Swigget is from Sheffield Lake and she has an extensive, 26-year background being an administrator in long-term care. She plans to go back and work again in that health care setting. "My goal is to work as an LPN. I believe it's the right career choice for me," she said.
All of the graduates were happy and satisfied with the program. With a good reputation in the area and dedicated instructors to help them earn their certificates, 94% of LCCC nursing graduates pass the National Council Licensure Examination and proceed to find employment in the field.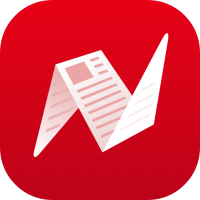 This is original content from NewsBreak's Creator Program. Join today to publish and share your own content.