CLEVELAND, OH – The Case Western Reserve University and the Western Reserve Historical Society joined hand in 1987 to write and publish the Encyclopedia of Cleveland History. Through this initiative, they provide deeper information about aspects such as events, occasions, institutions, and the people that influenced and shaped the city.
The encyclopedia recorded the city's history from the earliest known occupants of the region, the Adena and Hopewell Mound Builders, to present-day history such as the Cleveland Cavaliers' NBA Championship back in 2016.
Various topics of a historical event in Cleveland's region were covered by the encyclopedia such as the reform movements, city's suburbs, influential figures in the Black history, sports team's information, including the Cleveland Guardians who changed its name recently from Cleveland Indians in regards of the Guardians of Traffic at the Hope Memorial Bridge.
The initiative to write a comprehensive knowledge of the city started in the 1970s. Homer Wadsworth, then-director of the Cleveland Foundation, initially recommended the project to David D. Van Tassel, who was a faculty member at Case Western Reserve University at the time. With the help of the fund from the foundation, they were able to publish the very first edition of the encyclopedia in 1987. Later in 1996, the second edition was published to commemorate Cleveland's 200th anniversary.
Van Tassel had intended to update and expand the encyclopedia over time. His vision is supported by nowadays technology, especially internet and digital technology, which allow the encyclopedia to keep growing over time. At the present day, the Encyclopedia of Cleveland History is accessible online and received updates from time to time. The editor of the encyclopedia is John Grabowski, the Krieger-Mueller Joint Professor in History, who was a managing editor of the same project in 1981.
The public can access the encyclopedia via its official website, which is hosted by CWRU, as they commemorate Cleveland's 225th anniversary. Alternately, you can access it online at https://case.edu/ech/.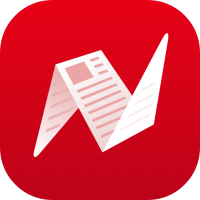 This is original content from NewsBreak's Creator Program. Join today to publish and share your own content.