AKRON, OH – Receptacles with a capacity of 50-gallon to contain trash are available for loan by Keep Akron Beautiful. This loan is part of the implementation of the Loan-A-Receptacle program, which aims to accommodate litter management in public spaces where events regularly take place.
The receptacles are lent to some events, such as downtown festivals, Lock 3 concerts, Soap Box Derby, movie night at Glendale Steps, Stan Hywet Hall events, and some occasions at the city park. They are lent along with a starter bag, and the receptacles must be returned afterward for another event to use.
Those who want to apply for the Loan-A-Receptacle program should follow the conditions determined by KAB. The event should take place in public space and property, with vacant lots excluded. Receptacle reservations are allowed one week before the event's D-day. Then, the receptacles must be returned two business days after the event. You are not allowed to write directly on the surface of the receptacles.
Pick up and drop off will only be available during business hours, Monday-Friday from 8 AM to 4 PM. The KAB is not open for service on holidays and weekends. The pickup and drop-off must be done using your own vehicle.
The trash from the event should be placed in the dumpster area for the city to pick up. Should there be no dumpster site to place the trash, arrange an appointment where KAB can pick it up near the event venue. Be sure to choose a place where KAB's truck can get in.
For reservations, please contact KAB at 330-375-2116 or their email. You will be asked to provide contact information, including name, phone number, the organization which held the event, event venue, event date, number of receptacles needed, date and time of picking up the loaned receptacles, as well as the date and time of returning them.
Upon reserving, the receptacles will be prepared in KAB's lobby. The office is in the City Central Services building at 850 E. Market St.
To understand which items are eligible for recycling, please refer to the rules of the City of Akron Recycling Division here. Please label the recycling receptacles with a clear and understandable sign for people to use them, but please remove the signs before you return them.
The receptacles are available for service with the aid of Ohio Environmental Protection Agency funding.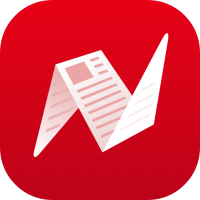 This is original content from NewsBreak's Creator Program. Join today to publish and share your own content.