CLEVELAND, OH – The City of Cleveland will be granted funds by the American Rescue Plan Act (ARPA) with a total amount of $511 million to restore the livelihoods and businesses within the city. The City decided to use an open approach in which residents can propose and submit their ideas for the fund allocation.
At the beginning of the COVID-19 outbreak, Cleveland City Mayor Frank G. Jackson started and implemented the ReStart CLE initiatives to re-establish public security. The ReStart CLE was enacted with three interconnected principles, which are to reduce the impact of the pandemic on the people and enterprises in Cleveland, to improve the security of all people and enterprises so they can recover, and to ensure that the people come out better and all recover through the efforts to build a more equitable community.
The ARPA can be used to support ReStart CLE's principles and continue the efforts, as it reflects the priorities of the City. Mayor Jackson hopes that the fund can reinstate the condition of the people, neighborhoods, and businesses by addressing the economic impact that encourages fair recovery for all.
The fund from the ARPA must be fully allocated by December 31, 2024. Programs or services that can receive the allocation are not limited to public health response, public sector revenue loss replacement, negative economic impact recovery, and water, sewer, or broadband infrastructure programs.
The fund for public health programs can support the COVID-19 mitigation process, medical expenses, behavioral services, and protect the public health staff. As for the public sector revenue loss replacement, the fund will help cover the losses in tax revenue that happened during the pandemic.
Negative economic impacts are affecting many people and businesses, especially small businesses and agencies such as non-profits. The fund can be used to help the workers, families, and agencies that were impacted by the pandemic. Lastly, the fund can be allocated to fix and improve wastewater and stormwater infrastructure and provide access to clean water. This aims to provide broadband access to locations that don't have access to basic infrastructure.
As the city decides to use an open approach, the people of Cleveland are encouraged to send their ideas and input regarding fund allocation through https://www.clevelandohio.gov/arpa or via drop boxes at City Hall, the local neighborhood recreation center, and the Public Utilities Building, which is located at 1201 Lakeside Avenue. Residents with water bills will also be getting questionnaires that can be mailed or returned to state locations.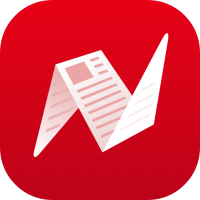 This is original content from NewsBreak's Creator Program. Join today to publish and share your own content.