YOUNGSTOWN, OH — The Chicago Rock Legends Styx is coming to the Youngstown Foundation Amphitheatre on July 29, 2021, with Donnie Iris & The Cruisers as special guests.
Styx, which was formed in the early 70s, has committed to rocking the Paradise with audiences from all over the world by entering their second decade of averaging more than 100 gigs per year. Styx has a long history of chart-topping songs, joyful singalongs, and hard-driving deep cuts.
Over four decades, Styx has released 17 full-length albums. From 1977 until 1981, Styx released four Multi-Platinum albums in a row: "The Grand Illusion" (1977), "Pieces of Eight" (1978), "Cornerstone" (1979), and "Paradise Theatre" (1981).
One of their single "Babe" from their 1979 album "Cornerstone" was certified Gold in Canada and the United States and certified silver in the United Kingdom.
On June 18, 2021, they released their most recent album called "Crash of The Crown", which can be listened to here.
One of the fan reviewers who saw Styx at Celebrity Theatre last year said, "Styx was exceptionally entertaining and great fun to watch and listen to. The Celebrity Theater is an outstanding venue to experience an event like this. It's our second time seeing Styx there and we intend to go next time they're in town. Rock on boys!!"
Tickets range from $29.50 to $75.00, and the gate will be open at 6:30 pm. More info about their tour can be seen here.
The Youngstown Foundation Amphitheatre is located at 201 S Phelps St, Youngstown, OH 44503.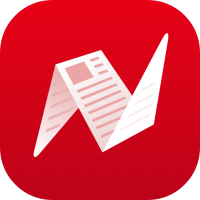 This is original content from NewsBreak's Creator Program. Join today to publish and share your own content.