CLEVELAND, OH - The City of Cleveland Department of Law is looking for an Assistant Director of law. Main responsibilities include handling matters related to civil litigation, including constitutional civil rights claims arising under 42 USC 1983, torts, contract disputes, Ohio home rule, Ohio Political Subdivision Tort Immunity, and workers' compensation appeals.
The annual salary range for this position starts at $27,040.00 - $99,840.00. A variety of benefit options is also offered, depending upon your employment status and any applicable union membership. This is a full-time job and the vacancy will stay open until it's filled.
The general benefits provided by the company are comprehensive medical, dental, vision, medical prescription, and life insurance. Other information regarding specific benefits, terms, and conditions will be discussed further during the hiring interview.
Candidates are required to fulfil the following qualifications:
Member of Ohio Bar membership with proven ID is required.
Self-motivated.
Experienced in civil litigation in State and Federal courts.
Have strong writing skills.
Able to analyze and have a deep understanding of complex issues of law.
Work well in a team setting as part of the litigation section.
Insurance defense background is preferred.
Minimum three years of civil litigation experience.
The job description is subject to change by the employer as needed until there is an employment agreement between the employer and the employee. There will be an interview, background check, and test related to the position to demonstrate how the candidate would perform.
If you are interested, send an email containing the completed employment application, application letter, résumé and academic transcript, 3-5 letters of references, and two writing samples to aluton@city.cleveland.oh.us or mail Barbara A. Langhenry, Director of Law, City of Cleveland Department of Law, City Hall, Room 106, 601 Lakeside Avenue, Cleveland, Ohio 44114-1077.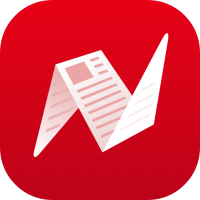 This is original content from NewsBreak's Creator Program. Join today to publish and share your own content.