HIGHLAND HEIGHTS, OH – A business system analyst can boost the collaboration between I.T. and the management team to achieve strategic goals and beyond. LaunchHouse, a coworking space company in Ohio, shares the importance of a strong business system analyst for your company.
A company should invest its time to find a business system analyst (BSA) as they will give or even write out a playbook for the company to achieve its strategic goals with the right system. BSA will become the hubs that connect the business management team and information technology department.
The main job of BSA is to create a system that finds the most efficient way for the business to work while finding and optimizing the most accurate technology. As an important role to combine strategy and technology, it is preferred if BSA has good communication skills.
As the bridge for two departments, not only BSA must be able to translate the technological term to management, they also must be able to achieve the understanding of I.T towards business goals. Therefore, their main responsibilities can be categorized into people and systems.
In the people category, they will be required to liaise with the higher-ups about the strategic objectives and continue to convert those objectives into a solid plan to be performed by the I.T. department. BSA will also have to discuss with experts and researchers to plan out strategies to accomplish the goals, as well as monitoring and receiving feedback from various departments to ensure the effectiveness of the implemented systems.
In the systems category, they will have to do system-testing and conduct data analysis for trends. They will have to design technological systems and compose documentation to get consults from the I.T. professionals. Lastly, they are required to train and write manuals on how to operate the systems for users.
These combinations of skill sets are what make the BSA stand apart from Business Analyst. While BSA work and focus on technological systems to achieve business goals, BA's scope is beyond the technological system. They are working on strategies that can't be resolved or don't need to be resolved by technology.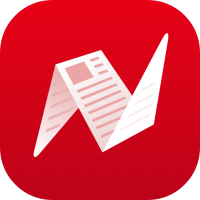 This is original content from NewsBreak's Creator Program. Join today to publish and share your own content.