HIGHLAND HEIGHTS, OH - LaunchHouse, a co-working community company based in Highland Heights, Ohio, shared some tips on how to staff your business during the Covid-19 pandemic.
The pandemic messed up a lot of businesses by changing how they used to work. Rules for staffing offices during the Covid-19 pandemic depends on how a hiring manager understands what is needed in hiring an employee or staff. If you don't know where to start first you need to understand what is the difference between hiring an employee and recruiting staff. These two terms probably sound the same, but they are not.
If you are an employment professional and regularly deal with a temporary and permanent employee, you will find that knowing the difference between this two will help you make better choices during pandemic and post-pandemic.
Regarding recruiting or hiring, you have to consider every factor and the different contexts between each process. It will depend on the timeline, level of expertise, and finding the person with proper qualifications. The method you use to filter the employees is also critical, so to avoid making the wrong choices that can lead to poor employment decisions, excess amounts of wasted time, and the insubstantial use of capital.
First, let's define hiring. Hiring represents a need that has to be fulfilled, and it usually goes like this: your company needs an employee for a specific job—the job is posted, candidates applied, the candidate is chosen.
Meanwhile, recruiting usually takes longer and therefore it represents a long-term solution. The process builds and maintains a pool of skilled and educated candidates for a job position. This two process does not mean "this one is better than the other one", as this is a matter of needs.
If your company needs candidates for lower-level jobs or temporary jobs, and they need it fast. Using the hiring process would probably be the best option. As the lower-level and temporary jobs usually do not require specialized skills and the applicants will come by themselves, the process is far less complex. In addition, if the lower level or temporary candidate does not meet your needs, it is easier to find a new candidate through this process.
If you seek managerial or higher-level candidates for specific jobs, it would be better to use the recruitment process, as the recruiter just needs to choose from the recruiting pool of candidates that are already pre-screened and has a proven background of skills, experience, and education.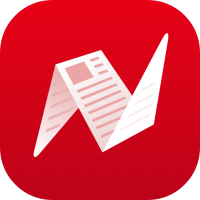 This is original content from NewsBreak's Creator Program. Join today to publish and share your own content.