STRONGSVILLE, OH – On July 16, Robert D. McWilliams, pleaded guilty in the federal court for sex trafficking of minors, sexual exploitation of a child, possession, and transportation of child pornography, receipt and distribution of visual portrayal of a minor in sexually explicit conduct, as announced by the acting U.S. Attorney Bridget M. Brennan.
The court documents stated that McWilliams has been doing sexual misconduct online by seeking explicit images and being involved in sexual engagements with minors in exchange for alcohol and other things from 2017 to 2019.
The 41-year-old used several fake identities to disguise himself, one of them being a teenage girl. He targeted the victims through the seminary he joined with the Catholic Diocese of Cleveland where his minor victims and their families reside.
McWilliams used social media and other mobile platforms to contact his victims, one of them is Grindr.com. He used the platform to reach another minor victim that he could persuade to do commercial sex acts. He used money and alcohol to lure his victims on multiple occasions.
McWilliams persuaded his victims to send sexually explicit pictures and videos. He used threats of exposing inappropriate information of the victims if the victims refused to send him the media he asked. When the victims decided to stop sending more pictures, he would threaten to forward the previously sent images to the victims' mothers.
His possession of sexually explicit images and videos is stored in his HP laptop and an external hard drive. After being investigated, he also owned a Dropbox cloud storage account to store around 150 images and videos of child pornography.
McWilliams will be sentenced on November 9, 2021. He will face a life sentence in prison. Further determination of his sentence will be decided after putting U.S. Sentencing Guidelines and other statutory factors into consideration.
The Geauga County Prosecutor's Office was in charge of the case specifically by James Faiz, with assistance from the Department of Homeland Security, Homeland Security Investigations, and Ohio Internet Crimes Against Children ("ICAC") Task Force. The case is being prosecuted by Acting U.S. Attorney Bridget M. Brennan and Assistant U.S. Attorney Carol M. Skutnik.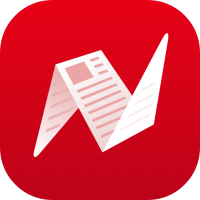 This is original content from NewsBreak's Creator Program. Join today to publish and share your own content.