HOUSTON, TX — Brazosport College will accept $3 million from philanthropist MacKenzie Scott. This donation is one of the largest donations in the college's history. Brazosport College President, Dr. Millicent Valek said in a news release that they are truly humbled by the generosity from MacKenzie Scott and Dan Jewett with this amazing gift.
The pair, Scott and Jewett who's a teacher, were married in March. Scott had a divorce from Amazon founder Jeff Bezos back in 2019 and it has made her one of the richest women in the world. In a blog post on Medium titled "Seeding by Ceding", Scott made the contribution announcement this month. She stated in her post that her and Jewett, a constellation of researchers and administrators and advisors are all attempting to give away a fortune that was enabled by systems in need of change. In this effort, they are governed by a humbling belief that it would be better if disproportionate wealth were not concentrated in a small number of hands.
According to her post, in the first quarter of 2021, she and her team were busy identifying and evaluating equity-oriented nonprofits working in neglected areas. Scott also wrote that they have decided to give away more than $2.7 billion to over 286 organizations in categories and communities which have been historically underfunded and overlooked. "Higher education is a proven pathway to opportunity, so we looked for two- and four-year institutions successfully educating students who come from communities that have been chronically underserved," she explained.
One of the listed recipients was Brazosport College. "This gift will make a significant difference in the lives of many students," explained Valek. "A great deal of thought will go into how the funds will be distributed, but a gift of this greatness will no doubt be beneficial to our students and our community."
Scott also said that the recipients are encouraged to spend the money however they choose. She explained that they believe that teams with experience on the front lines of challenges will know best how to put the money to good use as generosity is generative and sharing makes more.
Located in Lake Jackson, Texas, Brazosport College (BC) was established in 1968. Brazosport College provides four-year degree programs in Industrial Management and Health Services Management, two-year degree and certificate options in a variety of career fields, as well as courses in major fields of study which will transfer to four-year schools. The healthcare program at BC offers ADN and LVN opportunities.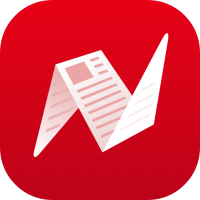 This is original content from NewsBreak's Creator Program. Join today to publish and share your own content.