CLEVELAND, OH - Crystal Gadegbeku, MD, has succeeded Robert Heyka, M.D., as the new chair of nephrology for Cleveland Clinic's Glickman Urological and Kidney Institute.
She was a former professor of medicine and section chief of nephrology, hypertension, and kidney transplantation at the Lewis Katz School of Medicine at Temple University.
"Nephrology is emerging from being an under-recognized specialty with minimal innovation in care over the last decades to a field with novel discoveries on the horizon, emerging patient-centered management approaches and new opportunities to best treat and prevent kidney diseases," said Gadegbeku.
Her career start as a clinical investigator in vascular biology in kidney disease, helped advance the current management of hypertension, including the Systolic Blood Pressure Intervention Trial (SPRINT) and the African American Study of Kidney Disease and Hypertension (AASK). With her long list of achievements and careers, Gadegbeku sure will lead Cleveland Clinic nephrology to achieve more.
She also served as the chair of the American Society of Nephrology (ASN) policy and advocacy committee for two tenures and was appointed as ASN councilor. Gadegbeku is also listed as a member of the National Kidney Foundation-ASN Task Force on Reassessing the Inclusion of Race in the Diagnosis of Kidney Diseases.
She believes the Glickman Urological & Kidney Institute, with its global presence and its expertise in kidney care, will present a huge impact going further.
"I believe the department of nephrology, with its regional to global presence and long history of excellence in kidney care and medical education, is well-positioned to drive transformation in the field. The unique environment of the Glickman Urological & Kidney Institute, positioning medical and surgical expertise in kidney care under one roof, provides a host of opportunities to impact the knowledge base, training and care of patients," she explained.
Gadegbeku expanded a few programs during her time at Temple University, such as the clinical, research, and fellowship programs. For her studies in National Institutes of Health-funded clinical and translational studies, she helped in epidemiologic studies in chronic kidney disease and hypertension, and she led collaborations research with other institutes.
"We are delighted to welcome Dr. Gadegbeku to Cleveland Clinic and to the institute," said Glickman Urological and Kidney Institute Chair Eric Klein, M.D. "She brings great depth of knowledge and experience to her new role."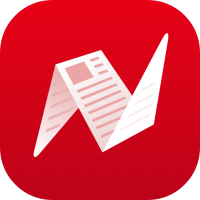 This is original content from NewsBreak's Creator Program. Join today to publish and share your own content.