AKRON, OH — Akron Children's Hospital Mahoning Valley is granted a total amount of $1 million from Leonard J. "Lenny" Fisher and will be used to grow its emergency department on the Beeghly campus.
The building will be named as Leonard J. Fisher Family Building to acknowledge and appreciate the donor. The groundbreaking of the construction is aimed to start in fall 2021, while the opening is projected in spring 2023.
Lenny Fisher is the chairman of the board of Handel's Homemade Ice Cream. He is a long-time supporter and follower of this cause through Akron Children's Hospital.
"I am pleased to support such an important initiative in the Mahoning Valley," says Fisher. "The health of our children is so important, especially in today's climate. And providing support for the emergency department, which has seen explosive growth, is a way that we can help impact the community for generations to come."
Since the beginning of its operation back in December 2008, the total of Beeghly campus visits has exceeded 348,000 visits in the emergency department alone. The current building can facilitate eighty patients per day. However, the department has received more patients than they could facilitate every day.
"The need to expand this department is critical," Grace Wakulchik, president and CEO of Akron Children's Hospital stated. "Mr. Fisher's generous gift is allowing us to get the fundraising for the expansion off the ground. We are so grateful for this support and for his long-time advocacy for children's health care and Akron Children's Hospital Mahoning Valley."
The construction will add the emergency department's square footage to 34,700, from 9,600. Within the new building, they will have twenty-three new treatment rooms whose designs are based on the feedback and input from patient families and staff.
They will also add three behavioral health rooms for patients with emotional and behavioral emergencies. They currently have one room which is almost always occupied.
"While we are off to a great start with this generous gift from Mr. Fisher," Wakulchik said. "We still have funds to raise. The generosity of the Mahoning Valley is unparalleled, and we look forward to working with donors and community leaders to bring the project to a successful conclusion to ensure the children and families in the Mahoning Valley have the access to care they deserve."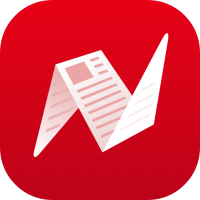 This is original content from NewsBreak's Creator Program. Join today to publish and share your own content.