CLEVELAND, OH - "Diversity," "Equity," and "Inclusion" are often just words. They are often interchangeable in the topic of social justice, which is often an issue in the workplace. Those three concepts, shortened to DE&I, play an essential role in the development of a truly affluent and equal society.
The Director of Technology Commercialization in the Division of Research and Sponsored Programs and CEO of AMH Consulting Group, Albert Green, Ph.D., continuously works to ensure an innovative ecosystem of Greater Cleveland.
Green wishes that the area represented the truest form of equity that is favorable for a successful environment. He recently contributed an op-ed article to Crain's Cleveland Business championing the concept of DE&I.
"This isn't just a topic for the underrepresented population, but for everyone within the system," said Green. "Everyone has a role to play in creating a level playing field."
He had been working closely with the Cleveland Innovation Project (CIP) and has been a leader in elevating their activities as well as bringing DE&I to the forefront of the discussion.
The concept is also known as the innovation ecosystem, which is an ecosystem that will provide multiple support services to entrepreneurs who start a business or are commercializing technologies.
"It's not enough to only encourage the progression of underrepresented populations nor is it enough to merely tolerate a diversified society," according to Green. "We need to take steps that will ensure the inclusion of everyone."
Business leaders and successful entrepreneurs from diverse backgrounds, from all walks of life, if united, can stimulate the economy and promote inclusion, especially in the Greater Cleveland Area.
As a result of incorporating the DE&I, companies, establishments, and businesses all flourish when collaborating on things that bring many different perspectives. Therefore, the industry will evolve for the better in Northeast Ohio.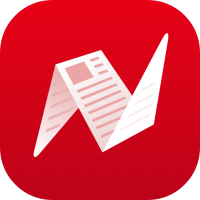 This is original content from NewsBreak's Creator Program. Join today to publish and share your own content.