CLEVELAND, OH — The Greater Cleveland Congregations, or GCC, intensify their efforts to fight for democracy by campaigning in five Cleveland neighborhoods to talk to voters about the 2021 mayoral campaign. They also plan to talk about vaccines.
GCC is a non-partisan organization of faith communities and partner organizations in Cuyahoga County striving to build power for social justice.
"Battle for Democracy" is GCC's upcoming project to introduce and emphasize the importance of voting to the people. Their canvassing efforts are focused on Central, Fairfax, Glenville, Lee-Harvard, and Slavic Village neighborhoods. Historically, these regions have low voters turnout in recent elections.
Up until today, they have canvassed in four neighborhoods, Central, Slavic Villages, and Lee-Harvard — knocking on 236 doors and having 81 conversations about voting and vaccines.
Upcoming canvassing dates include June 26 from 9:30 a.m. – 1:20 p.m. in Fairfax, July 10 from noon-4 pm in Central, and July 11 from 1 p.m. in Slavic Village. Any concerned citizens who want to get involved are welcome to come and join the GCC.
The GCC is recruiting as many canvassers as they can from five targeted neighborhoods. They also recruit from GCC member congregations and individuals from the overall community who would like to get involved.
They provide canvassers with training about how to engage people around voting and vaccinations. This training would be beneficial for future canvassers as they learn how to engage the community in important issues such as vaccines and voting.
Contact GCC's De Anna via email at deanna@greaterclevelandcongregations.org if you wish to be involved in the initiative. De Anna is also available for any questions.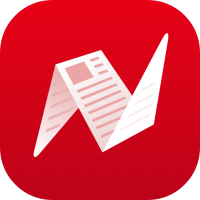 This is original content from NewsBreak's Creator Program. Join today to publish and share your own content.