YOUNGSTOWN, OH — College Pads, the country's fastest-growing in or off-campus housing provider with clients such as George Mason University, the University of Pittsburgh, and Washington State University, is now partnering with Youngstown State University to develop the method for students to find their proper place to live.
College Pads, via the university's website software, gives YSU students with an educational instrument to help them develop the knowledge to evaluate leases, compare campus housing choices, rent from high-rated landlords, get roommates, and even sublet their existing units.
"The College Pads platform helps students make safe, informed renting decisions because all of the verified housing options are in one place," said College Pads CEO, Dominic Anzalone. "Looking for housing used to be such a chore with driving around writing down phone numbers. Now all the listings are in one spot that students can trust."
"This partnership provides a central place for students to find housing amenities to meet their unique needs as well as assist property managers with the promotion of their housing options," said YSU Associate Vice President of Student Experience, Joy Polkabla Byers.
The new site features renter education video/quiz modules to assist students in successfully navigating the transition to on- or off-campus living. Custom-made to fill the necessities of student renters, the College Pads platform also has a roommate and sublease finder
Landlords purchase listings on the site, which are then developed by College Pads personnel, enhancing overall listing quality. Non-compliant landlords are removed from the site, resulting in a trusted, one-stop-shop for student housing.
Contact Kayla Babcock, regional market developer, at kayla@rentcp.co for more info.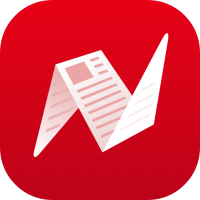 This is original content from NewsBreak's Creator Program. Join today to publish and share your own content.