CLEVELAND, OH - The Cleveland mayoral candidate forum to discuss police reform will be moderated by Case Western Reserve University's John C. Hutchins Professor Emeritus of Law, Lewis Katz.
The discussion will be hosted by the School of Law. The forum was held on Thursday, from 6-8 p.m.
All eight candidates are invited to come, but only seven are confirmed. Landry Simmons, the lone GOP candidate, and the career police officer did not take part in the forum.
The rest of the candidates who confirmed are Justin Bibb, Ross Dibello, Basheer Jones, Kevin Kelley, Dennis Kucinich, Zack Reed, and Sandra Williams.
The candidates were asked questions on how they will envision future policing in Cleveland. Other than that, they will be asked specifically how the Cleveland Division of Police can better serve the city's population.
"They will be asked questions regarding their views on police-community relations, the Consent Decree, how well police reforms are working in Cleveland, and what more they believe should be done," according to the description at the CWRU website.
The forum is held virtually and was streamed live on Youtube and on the radio. The video lasted for around 2 hours and showed the stance of each candidate on how they will serve the city by reforming the police.
Candidates are allowed to give answer questions during the forum. The forum is expected be able to show the public the future outlook of the police department during the serving time of each candidate.
You can watch the full discussion at this link: https://youtu.be/GHBpz2x8uus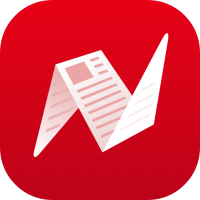 This is original content from NewsBreak's Creator Program. Join today to publish and share your own content.