CLEVELAND, OH - In collaboration with Case Western Reserve University's National Center for Regenerative Medicine, Forge Biologics, a gene therapy contract development and manufacturing company, has developed the Forge Forward gene therapy workforce development program.
The purpose of this program is to provide specialized Good Manufacturing Practice (GMP) training to top talent and to attract them to the organization.
"The gene therapy manufacturing boom has created an unmet workforce demand whose training will be foundational for the success of the gene therapy industry. We are especially excited to be partnering with the NCRM to help expand the talent pool of trained gene therapy manufacturers in the Midwest," said Timothy J. Miller, chief executive officer, president and co-founder of Forge.
By enrolling outstanding students who want to grasp the foundations of gene therapy manufacturing, the inaugural Forge Forward program will assist strengthen and extend Ohio's leadership in gene and cell therapy manufacturing.
Through both lecture and laboratory training, selected students will learn how to operate in both research and GMP environments, as well as receive hands-on expertise in cell culture and sterile methods.
Interim dean of Case Western Reserve's School of Medicine and NCRM director, Stan Gerson said, "The NCRM training environment offers a unique opportunity to respond adeptly to the needs of the regenerative medicine biotechnology industry of the state. We welcome the opportunity to work together to train an outstanding workforce."
NCRM's experience and the Master's of Regenerative Medicine and Entrepreneurship (RGMEexperience)'s will be combined in the Forge Forward internship initiative, boosting educational and experiential exposure to gene therapy technology, manufacturing, and clinical development.
The hands-on education program's purpose is to streamline the industry's workforce development by giving a slew of chances for both interns and Forge Biologics.
"This program has the potential to provide the experiential learning our students want and the specific skills they need for employment in this rapidly growing field," added associate professor and assistant dean of educational initiatives for the School of Medicine, Cheryl Thompson.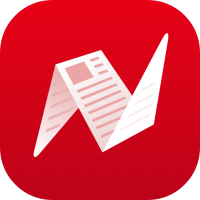 This is original content from NewsBreak's Creator Program. Join today to publish and share your own content.