CLEVELAND, OH — Six bars and restaurants will participate in the Margarita & Mimosa Fest on Saturday, July 31, 2021. This summer cocktail celebration will support the Tremont bar & restaurant district.
They will feature $4 beer and $4 mimosa, as well as $5 margarita special for participants who are wearing the event wristband. Tickets will start to be on sale on Wednesday June 23 at noon.
This event will only allow participants aged 21+ to get in. Registration will run from 2 p.m. to 4 p.m. only.
All guests must arrive at HI & DRY from 2:00 p.m. to 4 p.m. Therefore, they can register & receive event wristband that will be used for discount special drinks at participating venues.
If you are unable to make this time, you may send someone to keep your ticket, but they must also come between 2:00 p.m. to 4: 00 p.m.
Screenshots of tickets will not be accepted. The only ticket accepted is the code-generated one from the eventbrite email confirmation.
Tickets may be printed or scanned on mobile. Upon confirmation, participants will receive an event wristband that will be used for discounts at participating venues.
All specials and venues will be listend on event map. The map will be posted on Facebook wall before the event begins. Participants are to save the image for easier navigating. Participants won't be tired as all venues are of walking distance with one another.
The tickets will only be sold to fulfill 75 percent of the capacity of each venue. Once they are gone, they will not be sold again. If participants arrive on a venue that is already full, they have five other options to choose from.
If specials run out at any venue, they can choose from another venue. The goal is to create a safe, seated and festive atmosphere at the Tremont bar and restaurant district.
Tickets do guarantee you entry to the event, but they do not include any free drink or food. The seven venues would be entirely booked for ticket holder, so that they could enjoy the discounted special.
They would be able to enjoy the discount special from 2:00 p.m. to 8:00 p.m. Due to the limited seat capacity this event is non-refundable.
COVID-19 safety information:
While participating, people must always follow "social distancing" protocols.
Face coverings must be worn at all times to reduce risks of exposure to COVID-19. The virus is extremely dangerous and spread mostly due to in-person contact.
The event cannot guarantee that participants will not be in contact with COVID-19. Individuals who within past fourteen days have experienced symptomps related to Covid should not come.
Individuals who travel to community outside or inside the U.S who experienced COVID-19 should also not come. The case is the same with individuals who think they may have COVID-19. Therefore, individuals must be careful during their visit to the events.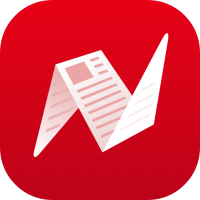 This is original content from NewsBreak's Creator Program. Join today to publish and share your own content.