CLEVELAND, OH — The Cleveland Foundation Board of Directors awarded $40.4 million in awards in the second quarter of 2021.
The foundation and its donors have committed approximately $65.2 million in the community year to year, including nearly $13.6 million from donor-advised funds in the first half of 2021, to support residents in Cuyahoga, Lake and Geauga counties.
The following are examples of donations approved by the foundation's board of directors this quarter:
Arts & Culture
Cleveland Public Theatre, Inc. (CPT) ($200,000)
The COVID-19 pandemic impacted CPT hard, as it did many other arts groups across the country. CPT will use this financing to stage a full season of plays, including a full roster of outdoor, in-person performances. It is aimed to raise awareness and develop compassion, as well as cultural engagement initiatives and neighborhood events, as it celebrates its fortieth anniversary.
The Sculpture Center ($25,000)
Much of East Cleveland's and Cleveland's adjacent east side neighborhoods' histories have been forgotten or overwritten, which has harmed racial peace in the area. The organization's Crossroads program, a triennial display of public art viewed in augmented reality (AR), as well as its new show "Still We Rise," will benefit from this grant.
Education
College Now Greater Cleveland, Inc. ($250,000)
Tuition fees are a significant obstacle for many students, but they are not the only one. In addition to financial support for non-tuition costs of attendance, social-emotional and academic supports play an important part in scholars' performance.
The Cuyahoga Community College Say Yes Scholars Program is a cohort-based effort at Tri-C that provides focused success coaching and counseling for Say Yes-eligible CMSD graduates navigating the various facets of college life. It provides a way for students to participate in the Say Yes campaign, receive mentoring from College Now and receive much-needed incentive grants.
These factors have resulted in a huge increase in persistence in just two years, despite the epidemic, as well as students having a stronger sense of community and participating in more events and activities. The Cleveland Foundation continues to sponsor the Tri-C Say Yes Scholars Program in collaboration with The George Gund Foundation, Say Yes Cleveland, College Now and the Tri-C Foundation.
Environment
Alliance for Climate Education (ACE) ($200,000)
According to the Rhodium Group's 2019 data, Ohio is the third greatest emitter of CO2 emissions, after only California and Texas. CO2 emissions at higher levels have been demonstrated to have a stronger impact on communities of color in studies.
With this grant, ACE will be able to hire a Cleveland-based Civic Engagement Organizer to cultivate and deepen relationships with local organizations and the Cleveland Metropolitan School District, as well as collaborate with other statewide and local civic engagement partners to mobilize youth activism around climate issues.
United States Energy Foundation ($1,000,000)
Ohio is important to the national and global climate equation since it is the third greatest CO2 emitter in the US. The Power a Clean Future Ohio (PCFO) and Ohio Climate Justice Fund (OCJF) initiatives, which were launched last year, will benefit from this money.
PCFO's goal is to reduce carbon emissions by thirty percent in a fair and equitable manner by 2030. A new regional director will be in charge of city engagement in Greater Cleveland, with a focus on outreach, technical assistance and planning support to majority Black, Indigenous and people of color (BIPOC) and BIPOC-led cities that are best positioned to benefit from the clean energy transition.
The OCJF's "Listen. Lead. Share." program provides small grant funding and training to local groups so they can conduct a community forum to envision their clean energy future.
Many other organizations have become the recipients of this grant, particularly in the leadership, neighbourhood revitalization and engagement, as well as youth, health and human services. For more information on the Cleveland Foundation, please visit ClevelandFoundation.org.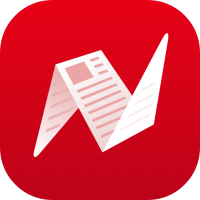 This is original content from NewsBreak's Creator Program. Join today to publish and share your own content.