CLEVELAND, OH — The Kulas Foundation's Resident Rocker program, presented by the Rock & Roll Hall of Fame, returns this summer to help emerging Northeast Ohio artists at a critical point in their careers.
The Resident Rockers this year are rising pop star powerhouse Sarah Bailey; breakthrough singer, songwriter, and producer Gabe Reed aka M.O.O.K.Y.; and exceptional multi-instrumentalist, rapper, and singer Marcus Smith, all of whom are from Northeast Ohio. On the Rock Hall's Spotify feed, you may hear a sample of this year's Resident Rockers.
"We're excited for the return of the program and grateful for the Kulas Foundation's support," said Greg Harris, President and CEO, Rock & Roll Hall of Fame. "Music is the heartbeat of Northeast Ohio and we want to give developing artists the resources and access to opportunities that will take them to the next step in their careers."
Over the years, the Rock and Roll Hall of Fame and the Kulas Foundation have partnered on a number of spectacular events and activities. "What would the world be without music and the Rock & Roll Hall of Fame?" as Nancy W. McCann, President of the Kulas Foundation, says.
The Kulas Foundation has generously supported the Resident Rockers Program, which is now in its second year. The program is a collaboration between the Rock Hall and the Kulas Foundation to promote local performers, inspire new musical passions and expand the influence of contemporary music in Northeast Ohio.
Throughout the summer, the Rock Hall collaborates with each Resident Rocker to create long-term strategies that are specific to their vision and requirements. The artists will learn from the Rock Hall's professional staff and industry experts how to progress as songwriters, improve their stage appearance, learn about the music industry and acquire crucial hands-on marketing experience.
During the Rock Hall's Lunch By The Lake series on its plaza on Thursdays, Fridays and Saturdays from 12 p.m. to 2 p.m. EST, the Resident Rockers will perform free live shows, showcasing new music and honing their abilities. Marcus Smith is the first guest star in the series, which premieres Thursday, July 1.
The show premiered in 2020, showcasing the incredible power of music to bring people together. It featured Resident Rockers Siena Bella, who went from writing songs in her bedroom to opening for Machine Gun Kelly, and Jack Harris, a self-taught guitarist and songwriter whose natural stage presence and love of performing can be seen at venues such as The House of Blues and Brite Winter Music Festival.
Harris will perform with Falling Stars on the plaza of the Rock Hall on Thursday, June 19 as part of the Live & Local Series. On August 21, a Resident Rocker showcase will take place on the Rock Hall's Union Home Mortgage Plaza.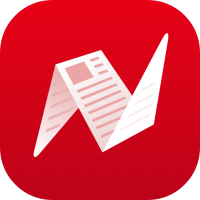 This is original content from NewsBreak's Creator Program. Join today to publish and share your own content.