CLEVELAND, OH — Squire Castle will hold a family campout that would happen at July 9 to July 10, 2021. The event will begin at 6:00 p.m. to 11:00 a.m. from Friday to Saturday.
Seventy three spots are available for the first campout. For the second campout that takes place August 7-8, 2021, 6 p.m. to 11 a.m. on Saturday to Sunday, fifty five spots are available.
To go to Squire Castle Picnic Area, you have to drive to Chagrin River Road in North Chagrin Reservation, South of Chardon Road/Route 6 in Willoughby Hills. All ages are allowed to camp with registered and participating adults.
There will be optional hikes on the natural surface trails with slight to steep rolling terrain that has a distance of 1 - 3 miles. Tent will cost $20 and can be pre-booked at 216-341-1704.
Participants should complete a waiver and review the participants equipment list available on the website before participating. You can try disc golf, slacklining or other outdoor skills during camping.
If this is your first time camping there will be instructor to answer your questions. You can also watch the fire lit as you camp.
The camping will be held in the grassy field at Squire Castle. If you do not have a tent you can rent one for four, six or eight persons.
There will be two informational session on the first night to help you prepare for future campouts, including cooking tips, general tips and tricks and basic car of camping.
The committee will pre-prepare s'mores and those who join are welcomed to bring flash light, to join the night events. Do not forget to pre-prepare or cook your food.
Food and anything that smells should be stored in a car of a cooler to prevent raccoons. No dogs are allowed and every one staying the night must register.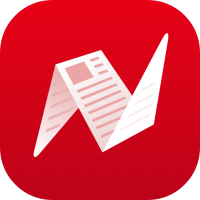 This is original content from NewsBreak's Creator Program. Join today to publish and share your own content.