CLEVELAND, OH — Garden Walk creates a free self-guided tour of home gardens, community gardens and other interesting green spaces in nine Cleveland neighborhoods on July 10 and 11, from 10:00 p.m. to 5:00 p.m.
You can meet fellow gardeners who are like-minded and are eager to explore gardening from all angles. This year, tyou will be able to view three hundred private home gardens, community gardens, as well as public garden spaces.
The ambitious, eccentric, minimalist, artistic, or whimsical gardeners can all gather and show off their skills. You can have inspiration by viewing other gardens and create your own. This event is yearly and is open to all gardeners in Cleveland.
On the site, you can view the neighborhoods that participate. Neighborhoods participating on Saturday, July 10 will be Fairfax, Glenville, Old Brooklyn and West Park.
Neighborhoods participating in Sunday, July 11 will be Broadway Slavic Village, Clifton Baltic, Collinwood, Detroit Shoreway and Little Italy.
Maps of each neighborhood are available for download at the website.
Gardenwalk is not a competition for expert gardeners. They are filled with all kinds of gardeners, both newbies and experts, who have put lots of effort to develop their gardens. Therefore, anyone can join.
Several reasons to join GardenWalk are namely: to get ideas on gardening and neighborhood living; learn about all kinds of vegetables, fruits, birds, bees and art; adore the spirit of other gardeners participating and hear the history of Cleveland from personal gardeners and other people.
Visitors must follow CDC guidelines and socially distance. Each GardenWalk neighborhood has an information station that provides snacks, maps and drinks.
At the stations, you will find information about neighborhoods, restaurants, and other sites. Displayed properties will have a GardenWalk banner.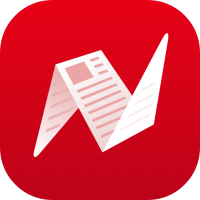 This is original content from NewsBreak's Creator Program. Join today to publish and share your own content.