CLEVELAND, OH — The students at Cuyahoga Community College or Tri-C recently brought home seven All-Ohio Excellence in Journalism Awards during this year's virtual awards ceremony held on June 24.
Organized by the Press Club of Cleveland, this award honors both college and professional journalists for attainment in a wide range of disciplines, including print and broadcast reporting, photography and illustration.
At Tri-C, the Media and Journalism Studies program educates students the essentials of writing for magazines, social media, websites, newspapers, TV, public relations and many more. The program explains the basics of news media, culture and politics. This program offers hands-on training through internships and writing for "The Voice", the College's student-run newspaper. Moreover, students may choose to enroll in the program for the purpose of transferring to a four-year school for a bachelor's degree.
This year's Tri-C award winners are Jazmin Johnson, Mario "Marz" Anderson and Bella King.
Johnson, who won four awards, swept the "Illustration Single Image" category with her works, "Dubai Life During Corona" (first place), "Renaissance Jazz" (second place) and "Native American Art" (third place). Johnson also ranked second in the "Best in Ohio: Illustration, All Publications" category.
Anderson won first place in the "Best Online Report Trade, Two-Year School" category for his piece "How It Started vs. How It's Going", third place in the "Analysis" category for his work on a breaking news package.
Lastly, King had her third-place finish in "Best Online Report Trade, Two-Year School" for a piece titled "Changing Seasons, Changing World."
The full list of winners can be found on the Press Club of Cleveland website at http://www.pressclubcleveland.com/excellence-in-journalism-awards.aspx.
The host of this award, Press Club of Cleveland, is an organization for print and broadcast journalists and editors, public relations and advertising professionals and anyone who works with them. Founded in 1887, the club serves its members by providing social and educational opportunities, promoting excellence in journalism, attracting and educating high- quality candidates to enter journalism and maintaining a history of journalism in Cleveland, Ohio.
The Press Club of Cleveland can be reached at 440-899-1222 or through their website at https://www.pressclubcleveland.com/.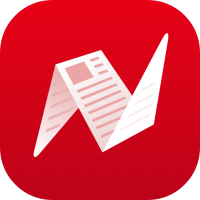 This is original content from NewsBreak's Creator Program. Join today to publish and share your own content.