CLEVELAND, OH — When it came to the Browns defense last season, Joe Woods never wants to make any excuses.
Whenever an injury happened, Woods placed his trust and responsibility in the next player on the depth chart. He didn't try to swat the responsibility away when his team gave up too many huge plays to an opponent. Regardless of the situation, he consistently acknowledged and accepted responsibility for the defense's blunders.
So Woods' approach didn't change when it came to the versatility he intended to have in his schemes, notably his preferences for nickel and dime packages and how little the Browns were able to use them last season.
"Last year, there were a whole lot of things you can say, but we have the mindset of no excuses and no explanations," Woods said last week at the conclusion of minicamp. "Week in and week out, we try to find a way to win. Just based on practice time and players available, there were certain things that we were not able to get to."
Woods is referring to the Browns' use of only 16 dime snaps last season, a number he mentioned in an interview with Cleveland Browns Daily in April. In earlier duties as a defensive play-caller, he said he ran 400 snaps in his decade of coaching.
Following season-ending injuries to 2020 second-round pick S Grant Delpit and CB Greedy Williams, two guys Woods anticipated would provide the Browns with the depth they needed to succeed in nickel and dime packages, the Browns were unable to reach that number. However, their injuries, combined with the absence of CB Denzel Ward for four games as well as other secondary injuries, resulted in constant changes in the depth chart, making it difficult for Woods to fully open the playbook.
Now, with an even deeper secondary, Woods believes the defense will be considerably closer to meet his desired total of DB-heavy packages.
"Dime package is a big part of what I was involved in (former NFL defensive coordinator) Wade Phillips' system in Denver," Woods said. "You're always trying to put yourself in a position where you have favorable matchups. When we go dime, we're putting more cover guys on the field, and we're putting more speed on the field."
Cleveland's secondary is stacked with talent, and Woods wants to maximize it with nickel and dime packages. Nickel places five defensive backs on the field, while dime requires six.
At safety, John Johnson III, Ronnie Harrison Jr., and Delpit are all able to handle a heavy load of snaps each game. The cornerback room has new additions in Troy Hill and 2021 first-round pick Greg Newsome II and returning players in Ward and Williams, and all of them figure to be key contributors every game day.
That's seven starting-caliber defensive backs, which is identical to what Woods accomplished with the Broncos as a defensive backs coach and defensive coordinator from 2015 to 2018. Woods coached the defensive backs when the Broncos won Super Bowl 50 in 2015 by mainly utilizing nickel and dime packages, and he hopes to reproduce that vibe with the Browns defense in 2021.
"It probably will not be as much as I ran in Denver," Woods said, "but it will definitely be a lot more [than last year], especially on third down and maybe two-minute situations."
That's one of several motives why Woods fully expects the defense to see notable growth this season.
And with the current pieces in position, Woods won't have to fend off any potential excuses, especially if the defensive systems Woods has in place for his overhauled defense go as planned and help the Browns dominate.
"We've already started the process in the offseason of installing some new defensive packages and some new cover schemes, just so we can dictate the tempo a little bit more," he said.
"We're excited about the future and can't wait to get training camp going."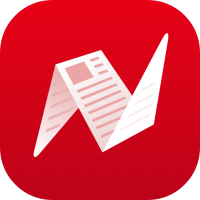 This is original content from NewsBreak's Creator Program. Join today to publish and share your own content.