CLEVELAND, OH — Lakeview Cemetery in Cleveland, Ohio, has more than 100,000 cemeteries, including cemeteries for presidents and business tycoons. However, the most eye-catching tombstone is the statue known as the Angel of Haserot, named "The Angel of Death Victorious."
As mentioned by AtlasObscura, the stoic angel sits on the marble tombstone of the cannery mogul, Francis Haserot, and his family. The Haserots founded a highly successful canned goods business back in the late nineteenth century. Their company, the Haserot Pineapple Cannery, contributed high-quality canned foods across Ohio and Michigan.
The life-size bronze statue holds an upside-down extinguished torch symbolizes the extinguished life. Its wings spread out, looking straight ahead.
However, the most notable feature of the statue is that the Guardian of Death seems to be crying. Black tears flow from his eyes and his neck, creating a scary impression. Many haunting explanations have been offered for the angel's tears, with some visitors reporting having seen the angel move or cry.
But the real explanation is much more practical. The angel statue was cast from bronze, and over the years, discoloration and condensation have taken their toll, resulting in black stains, which formed over time.
Although the Lakeview Cemetery covers ​​280 acres, many tourists still spend time looking for this contemplative sentinel. Although it is undeniable that she is nervous, she is also beautiful.
The angel is located in Section 9 on Lot 14. The map is available at the gate, the main office, and the Garfield Monument. Unfortunately, it's easy to miss, just by the road, under some trees. The nearest landmark is Hanna Mausoleum, marked on the 9th part of the map. The cemetery closes at 4:30 p.m.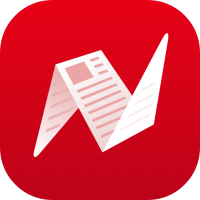 This is original content from NewsBreak's Creator Program. Join today to publish and share your own content.