CLEVELAND, OH — Should you wash raw chicken before cooking? The answer is no and it is not recommended to do so. Washing raw chicken before cooking can actually lead to an increased risk of illness or bacteria.
The biggest risk of washing raw chicken is the spreading of foodborne illnesses caused by harmful bacteria, like Campylobacter or Salmonella, from raw chicken and its juices. When you rinse the chicken under running water, these juices might be splashed around the sink, cutlery and anywhere around the kitchen.
It is more recommended to pat the raw poultry with a paper towel, dispose of the paper towel properly, and then immediately wash hands afterwards. You can also follow these tips to minimalize the risk of spreading harmful bacteria.
First, always store raw poultry on the lowest shelf of the freezer or refrigerator. By storing it this way, it will prevent the juices from dripping out of the packaging to the other food stored. Then, make sure to always wash hand with soap before and after handling raw poultry.
Next, use a different cutting boards for raw poultry and other food, especially produce, to limit the spread of bacteria. When cooking, use a meat thermometer to ensure the meat is cooked thoroughly to at least 165 degrees Fahrenheit. Make sure all the meat is cooked so you don't want to eat any undercooked meat, which could risk an infection. Do not forget to wash the thermometer before and after every use.
Lastly, clean and sanitize surfaces and utensils that might have come in contact with raw poultry before preparing other food.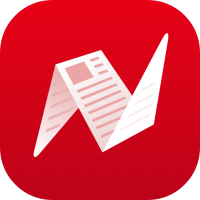 This is original content from NewsBreak's Creator Program. Join today to publish and share your own content.